Gambling Health Alliance member spotlight: Healthy Stadia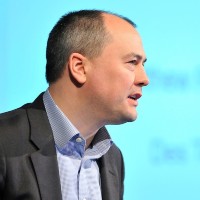 Healthy Stadia works in the crossover area of sport and public health. Working in partnership with governing bodies of sport, league operators, stadia operators and club community organisations (CCOs), Healthy Stadia helps to design and implement health-promoting policies and practices that positively impact the health and wellbeing of fans, staff and local communities. At an advocacy level, we campaign for governing bodies of sport and clubs to take a more socially responsible and public health-led approach to sponsorship within sport that can guard against negative health outcomes and an exacerbation of health inequalities.
Whilst the marketing of tobacco products and sport has almost entirely stopped within the UK, there is growing scrutiny of other 'commercial determinants of health in sport' by researchers, public health practitioners and campaign groups, including marketing of food and drinks high in salt, sugar and/or fat, alcoholic drinks, and gambling services. To explore the prevalence of gambling sponsorship in football, in 2017 researchers from Healthy Stadia and University of Glasgow tracked shirt sponsors in the English Premier League since 1992 and found a pronounced increase in sponsorship by gambling companies since introduction of the 2005 Gambling Act, with 50% of English Premier League (EPL) clubs having gambling companies as title shirt sponsors in the 2016/17 season.
Healthy Stadia believes that changes to gambling advertising and sports sponsorship are now vital in order to de-normalise gambling and protect young people and sports fans from exposure to gambling products, and submitted evidence to this effect in the recent Review of the Gambling Act 2005. As a public health charity working to promote good health through grassroots and professional sport, we believe that the UK government needs to urgently implement mandatory regulation that breaks the association between gambling services and sports assets, including clubs, sports stadia naming rights, governing bodies, league operators, competitions/tournaments, ex-players and sports commentators/ pundits.
In addition to campaigning for regulatory changes to the marketing of gambling services through sport, Healthy Stadia is also involved in development and piloting of a new behaviour change programme entitled Football Fans and Betting (FFAB). The programme aims to improve levels of health and wellbeing amongst younger men by supporting football fans who would like to refocus their relationship with football and change their betting behaviours. Funded by the National Institute for Health Research (NIHR), this piece of action-research will be delivered by coaches attached to the CCOs of five professional football clubs in North West England. Led by academics from the University of Glasgow, the programme is being designed by an expert working group of consortium members and end-users.
The programme will aim for individualised improvements in betting involvement, focusing on goals set by individuals around how much money and time they would like to spend betting, and will incorporate a smart phone App where participants can record their progress against their goals on a daily basis. We will also incorporate physical activity elements into the programme to help show men that there are other activities they could be engaged with.
Although work on the programme has been paused for over a year now owing to lockdown restrictions, the FFAB programme is looking to roll out its feasibility study from September 2021.