Gambling Health Alliance member spotlight: The Methodist Church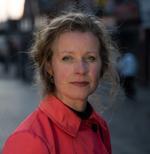 Rachel Lampard has worked on public policy issues for the Methodist Church since 2000. She has had a particular interest in gambling, and was first on the Gambling Commission and then the Advisory Board for Safer Gambling, being awarded an MBE in 2016 for services to the regulation of gambling. She represents the Methodist Church on the Faiths Against Gambling Harm Group, made up of faith groups and charities committed to campaigning for more effective gambling legislation.
The Methodist Church's concern about gambling has a long history.
Back in the eighteenth century, one of the founders of Methodism, John Wesley, was very outspoken about practices which hit those in poverty hardest. He condemned gamblers who "made a trade of seizing on young and inexperienced men, and tricking them out of all their money". In the last century, Rev Gordon Moody, a Methodist minister, founded the first residential treatment for people experiencing gambling disorders. Since then, the Methodist Church has worked with others to campaign for stronger legal and legislative frameworks to protect people from gambling harm.
The Methodist Church now works as part of the Faith Action for Gambling Harm (FAGH), along with representatives of the Church of England, the Bishop of St Albans' office (who leads on gambling issues for the Church of England in the House of Lords), Quaker Action on Alcohol and Drugs, the Church of Scotland, the charities CARE and the Evangelical Alliance, and others.
As churches and faith groups, we see the impact of gambling on the lives of families and communities. Churches often host gambling support groups, and many made a particular effort to enable them to carry on meeting during the pandemic. Churches encounter people experiencing debt, homelessness or family breakdown because of gambling related harm in our churches and at community projects such as foodbanks, community fridges and debt advice centres. Our faith leads us to a "care for our neighbour" in our local communities - and also to campaigning for change.
Our Churches and charities have long campaigned for more effective legislation on gambling. Back in the early 2000s, before the 2005 Gambling Act, the Methodist Church and the Salvation Army campaigned to increase the demands made of gambling companies, and for restriction on the proposed mega-casinos. Since then members of FAGH have highlighted concerns about accessible high stakes slot machine gambling, restrictions on the ability of local communities to resist proposals for new gambling outlets, and the impact of advertising, amongst other issues.
Children must be key to a public health approach to gambling. Back in 2005 we tried – and failed – to change the law to prevent children from being able to access commercial gambling. A decade and a half later, figures from the Gambling Commission still suggest that 1.9% of 11-16 year olds in England and Scotland are classified as 'problem' gamblers. Gambling is an adult activity: children are not equipped to handle it and commercial companies should not be able to profit from them. We hope that the forthcoming gambling review will ban operators from offering gambling to children, and continue to push back on the exposure of children to gambling advertising. We also share the GHA's concern around loot boxes, and the way in which publishers are pushing at the boundaries of gaming.
My personal involvement in gambling policy has involved campaigning, being part of a regulator, offering expert advice, and now being back in the middle of campaigning again. As Churches and faith groups we have hundreds of thousands of members, inspired by values of justice and care for others. In the drive for a public health-driven gambling policy that offers greater protection to everyone and particular security for children, I hope we can mobilise people, of all faiths and none, who share our concern for the prevention of gambling harm.