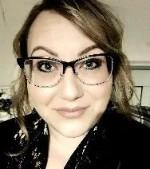 Caitlin Tempest is a Training Coordinator for Citizens Advice RCT and has been delivering the GambleAware funded Gambling Support Service project since it was introduced in Wales in 2019. Here, she discusses what is needed to address gambling harms and support people who may be affected.
How do you know if someone is being harmed by gambling? The answer is we don't – not without asking. Harms caused by gambling often contribute to other problems such as debt, financial difficulty, employment issues, relationship breakdown and poor health. People may seek help in community, advice and health services to address these linked problems, but rarely do we see people seeking help primarily for gambling.
This isn't because gambling isn't affecting people – it definitely is. Harms caused by gambling directly affects an estimated 430,000 people in Britain, with a further 1.9 million deemed as being at risk of developing a gambling problem. And it's not just the individual, you don't even have to gamble to be harmed by it, as some reports suggest it could be as high as ten other people affected by one person's gambling problem.
When someone seeks support and advice for debt, does the adviser know why the debt is there? Or do they perceive low income, poor budgeting or compulsive spending? When giving advice on divorce, separation and relationship breakdown, do they ask what the underlying problems are or just provide people with their rights and choices? If someone reaches out to their GP with poor or declining mental health, is gambling queried by the professional, or do they offer the practical advice, reassurance and warmth that is most needed at that time?
It is unlikely that gambling ever jumps out as the main cause of any of these problems because often the person seeking advice doesn't even know their gambling is a problem. It's no surprise that gambling is often described as 'the hidden addiction'.
During the current COVID-19 pandemic the Gambling Commission is keeping a close watch on gambling trends and updating the industry on how they should be responding to protect the public. The Gambling Commission reports that 25% of recent gamblers have increased the time and/or money they spend on gambling activities during lockdown. This increases to 62% of more engaged gamblers who are spending more time and money on gambling than before lockdown. With gambling premises reopening and people feeling the strain of the pandemic on their finances and wellbeing, we could see a rise in problem gambling as people look for ways to cope. Never has it been more important for people to know the risks of gambling.
Wellbeing conversations in community, advice and health settings can bring gambling problems out of hiding and have a significant and positive impact on people. Our free training explores how these conversations can be started and like all our services, these are now taking place online and over the phone and still include brief interventions.
To reduce gambling harms, we need a joined-up approach where multiple organisations come together to make a difference. We want everyone to be aware of the potential impact of gambling on their health and wellbeing. Conversations about gambling need to be more normal, more present and welcomed in all settings. Having a chat is enough to encourage people to think about the role which gambling might be playing in their life.
The key organisations we want to reach have advisers and workers who carry out wellbeing conversations and are supporting communities to reduce health-harming behaviour. They capture information on their service user's problems, backgrounds and support networks, and link people to the specialist help that is out there for all kinds of issues.
Our training provides tools and information to utilise the millions of day-to-day interactions that organisations are having with people, to encourage changes in behaviour that have a positive effect on the health and wellbeing of individuals, communities and society. Promoting Making Every Contact Count (MECC), the training sessions have mainly been face-to-face group sessions before lockdown and are now available through adapted, online, webinar-style sessions across England, Wales and Scotland. The training will give staff the necessary tools to identify and support people who may be suffering from gambling harm, as well as directing those at risk to the specialist help that is available both locally and nationally.
Our training is free and delivered by regional project workers within Citizens Advice Gambling Support Service. This project is funded by GambleAware. To book training or for further support from your local regional project worker please reach out to [email protected]
If you are looking for help, advice or support with your gambling, please go to Citizens Advice, or BeGambleAware or contact the National Gambling Helpline on 0808 8020 133. The National Gambling Treatment Service is available for free, 24/7 and operating as usual, providing support over the phone and on live chat.