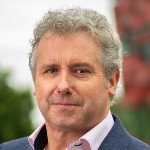 Paul Crawford is Professor of Health Humanities at the School of Health Sciences and Director of the Centre for Social Futures at the Institute of Mental Health, University of Nottingham. He leads a large program of research in applying the arts and humanities to inform and transform healthcare, health and wellbeing. He and his team have recently completed an AHRC-funded project on Florence Nightingale. He is a Fellow of the Royal Society for Public Health.
As much of the world continues in various kinds of lockdown, the psychological distress of prolonged isolation will bring a different kind of Christmas this year. With the dark nights of winter and deteriorating weather, people will be subject to a more intense kind of 'cabin fever' (profound boredom, irritability, anger, depression, anxiety, insomnia, hypersomnia, fatigue and reduced cognitive performance) than that experienced in the first wave of COVID-19. This will bring additional challenges, not least in maintaining a social contract to suppress the spread of COVID-19, mitigating the rise in domestic violence cases, buffering loneliness and preventing psychological decline and suicide.
Most people are tired of being within four walls (again) and are left wondering what kind of festivities will be possible over Christmas. Prime Minister, Boris Johnson is being cast as a pantomime baddie as he introduces further restrictions to his 'Merry little Christmas' in response to the new, fast-spreading variant of COVID-19. Yet, whatever we finally get to do, people are likely to experience a difficult time this winter as they cope with being at home indoors for long periods, hemmed in by the weather, ongoing social limitations and lockdown-style confinements.
Some people will face Christmas alone while others will enfold into restricted household gatherings. What is increasingly clear is that not everything will go swimmingly at Yuletide or afterwards through the dark of winter. The idealistic, beautifully lit images of families carving turkeys on festive adverts will be far from the truth and reality of this year's celebrations. Sadly, as people risk family hugs and pull their crackers they will find dear and loved relatives suddenly unable to smell the Christmas pudding. Confined to sofas for longer than normal sessions of TV, battles for the remote will ensue. Boredom and frustration will provoke conflict and those trapped in violent relationships will suffer, sometimes tragically. While we all anticipate, or offer our arms for, the first of many vaccines (our best Christmas present), we will be in our cabins for some time yet, at the hardest time of year, when the salve of nature and warming sun is furthest away.
In our book, Cabin Fever: Surviving Lockdown in the Coronavirus Pandemic (Emerald Press), my son Jamie and I explore the definitions and social and cultural history of cabin fever. We discuss its origins emerging from the physical fever caused by typhus through to the use of the term to refer to psychological responses to prolonged isolation or confinement. Offering insights on cabin fever in different contexts (at sea, on land, in the air and in space) the book draws on the evidence of the impact of this folk syndrome. In the pandemic, it has become starkly clear that facing lockdown has become a matter of personal and public endurance and creativity. This book provides an important account of the threat of cabin fever in the pandemic and the best-known antidotes for it.
One of the chief antidotes to cabin fever is creativity. Engagement in creative practices in the arts and humanities do us good! There are so many options but this might include dancing, singing, drawing, painting, making music, or any kinds of crafts. With theatres out of the question, we might do well to turn our sofas into a stage, do a family painting of the nativity or other festive scene, sing carols or play music on our own doorsteps for anyone who can hear. We also know that reading for ourselves or to others can enhance wellbeing. Indeed, the former hostage Terry Waite and Sir Robin Knox-Johnston, the first to sail non-stop around the world, mitigated their isolation in this way. These kinds of antidotes are what we can consider as creative public health measures and will mitigate the impact of prolonged confinement on our mental health in the current or any future pandemic lockdowns, prison life, remote living, or even travelling to Mars.