Guest blog: Hey! Have you seen this great gambling advert?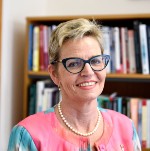 Professor Agnes Nairn is Chair of Marketing at the School of Management, University of Bristol. Her research on the ethics and regulation of marketing to children has led to invitations to join over 30 international multi-stakeholder projects with public, private and third sector organisations. She was recently Special Advisor to the House of Lords Inquiry, UK Advertising in a Digital Age.
When was the last time you called a friend to tell them about a great billboard advert you'd just driven past? I'll guess that you've never done that.
And it's just as unlikely you've ever let all your mates know that there's a really good TV commercial on right now and they should tune in to watch it with you. I suspect that even if you did indulge in this behaviour, you definitely wouldn't for a gambling advert – not cool.
However, research by the University of Bristol with Ipsos MORI and Demos for GambleAware has shown that children and young people love to share social media gambling adverts. Of the 166,969 UK based Twitter users in our study who shared organic gambling adverts from bookies, tipsters and eSports operators, 28% were under 16, and 66% were 16-23 years old. This means that kids who are interested in gambling – and particularly eSports gambling – are spreading the word to other kids who may, until then, have never thought about gambling.
So, what makes kids want to tell their friends about these ads? Well, the Twitter gambling ads that young people shared were brand posts from accounts owned by big brand gambling operators like PaddyPower or more niche eSports gambling operators like Luckbox. These are not the paid-for ads that arrive on your social media with precision targeting and which are usually labelled as "sponsored content" or "Ad". Brand posts are called "organic" or "natural" and do not rely on a clever (and expensive) algorithm to get the right message to the right people. Instead, they use creativity and compelling content to drive us to like, share and reshare the post. And we do it because it's quick and easy and we do it because the creative content is different to other media: it uses gifs, memes and jokes; it's funny, it's topical, it's shocking, its eye catching, it's for those in the know – in short, it's designed with viral in mind.
What's more, these organic posts don't look like adverts and so we don't put up our sceptical guard when we see them, and we are not going to look like losers if we like and share and tell all our mates – so we (and our kids) do. However, there is no regulation around sharing ads and we think there should be – for products like gambling.
So, what is the current situation?
Well – UK gambling advertising is regulated via Codes formulated by the Committee of Advertising Practice (CAP) and policed by the Advertising Standards Authority (ASA). As in most countries this is a self-regulatory system funded and run by the advertising industry. Advertising is not (except for some exceptions) governed by legislation. The CAP Code has a whole section on gambling advertising and, as with all other advertising, it applies equally online and offline.
The problem is that when it comes to social media gambling adverts, online and offline aren't equal – you don't share offline ads. We think that it is now time for a public debate on this completely new dimension to advertising. CAP currently has a consultation out on welcome changes it is proposing in response to the GambleAware research. Check it out and respond by 22 January 2021.