Guest blog: How formal recognition supports Mind and Body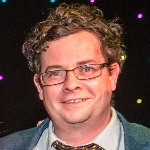 Rick Bradley, Operations Manager for Addaction's 'Mind and Body' programme which won both the Public Mental Health & Wellbeing Award in 2017, explains why it is worth dedicating time to preparing an entry for the Health & Wellbeing Awards.
In the spring of last year, I saw a tweet from RSPH welcoming applications for the Health & Wellbeing Awards. Clicking on the link, the awards looked very impressive but I remember reflecting on a long 'to-do' list of tasks which needed my attention; so I went back to working through my emails and moved on.
My main role for Addaction is to oversee the delivery of Mind and Body, an early intervention programme supporting young people involved in, or deemed vulnerable to self harming behaviours. Mind and Body combines small therapeutic group sessions with one-to-one meetings, and allows participants to explore the topic of mental health (and more specifically self harming behaviours) in an environment where they can be open and not feel stigmatised.
We have had some fantastic outcomes from our work and it is clear Mind and Body is making a real and lasting difference to the young people taking part. Nonetheless, and in spite of a rise in self-harming behaviours amongst adolescents plus the increased acceptance that more needs to be done to support young people's mental health, getting our work commissioned remains far from straightforward.
With funds being so scarce in recent years but with need for interventions so high, my role can increasingly feel like a salesperson, fighting to ensure that more young people are able to benefit from the support we offer.
I suppose that is ultimately what made me go back to the RSPH post, book some time out of my diary and submit our entry for the awards. This was a chance to talk about the important work we do, to celebrate our achievements, and to do so on a national platform. After some reflection, it was an opportunity I just couldn't overlook and I'm very glad I didn't.
Submitting our application proved to be a shrewd decision and we were delighted to win both the Public Mental Health & Wellbeing Award in which we were entered, as well as the overall Public Health Minister's Award too.
These are achievements that our team can rightly be very proud of. The work undertaken by our practitioners can be tough sometimes and the roles require a huge amount of skill, passion and dedication. But our staff always provide this, making a real difference to the lives of so many young people and their families; it is great they have the recognition from the wider sector as testament to this.
Moreover, receiving commendations from an organisation of RSPH's stature has been a huge fillip to our attempts to expand our delivery of Mind and Body. Since winning the awards, we have been able to increase the remit of our services and we now work with parents and carers too, helping them support their young people around self harming behaviours.
We are also actively looking at rolling out Mind and Body in different parts of the country. We know there is a demand for early intervention work around self harm; backed by the University of Bath evaluation into our work and now with RSPH validation too, we believe we are well positioned to move ahead. (Being able to send prospective commissioners an information pack that carries RSPH award logos can only be a good thing.)
So, what would I say to someone who is thinking of entering the Health & Wellbeing Awards this year? In short, go for it. Take some time away from your emails and give yourself space to reflect on the work that you do and why it is important. It has been a great experience for us and I would highly recommend it.
You can follow Rick on Twitter at @RickBrad1ey and receive updates about the programme at @_MindandBody.