Guest Blog: Is Covid-19 driving a new food and farming system?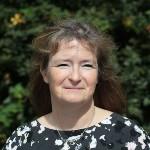 Vicki Hird is a Sustainable Farm Campaign Coordinator at Sustain, where she manages their farm policy and related campaigning. Here, she explores what changes to the UK food system are needed post-Covid-19.
The Covid-19 crisis is shining a harsh light on the deep vulnerabilities built into most of the modern, just-in-time, highly centralised (and globalised) food supply chain. Yet, also on show are inspirational local, farm businesses, communities and new better food trading platforms rising to the challenges.
Covid-19 adds to the multiple predicaments facing farmers including disrupted supply chains, recent floods, loss of migrant workers, and the ever-looming pain of Brexit. For our global food supplies, there are major threats – even down to the farmed bees for crop pollination not being able to travel, threatening fruit, nut and vegetable supplies. Many consumers face serious food issues in this crisis and Sustain is investigating ways to help.

When Covid-19 lockdown suddenly shut restaurants, pubs and school canteens, it caused a massive and unprecedented supply chain blockage, exacerbated by early panic stockpiling. Markets closing down needlessly also hurt. Farmers previously using these outlets have had to find new routes to market, often with lower returns below cost of production and more complex packaging demands. Some are having to throw produce literally down the drain as they can't 'turn off the cows' or have planted crops they can't sell or get picked.

Inadequate seasonal and permanent worker issues are hitting hard and fast. Farmers need over 80,000 new workers from May. The reliance on cheap migrant labour - ready to work long, arduous hours, that don't fit family life, has become a staple tool to deliver low priced produce when squeezed by powerful buyers. But this is now causing farm vulnerability. The UK Government has set up a 'Pick For Britain' website to match UK workers with farms. However, the systemic issues are not going to be solved that quickly or easily; decent rewards and conditions are needed.
Brexit presented other threats to both farmers and consumers - including losing crucial EU markets, unproven farm support under a new Agriculture Bill, and cheap imports via new trade deals. These imports may be produced to lower environmental, food safety, food animal welfare and labour standards (especially in meat processing - a hotspot in the US for viral spread).

Sustain and others have long argued that public health is an agriculture and supply chain issue. Good access to nutritious, safe, diverse, affordable (not cheap) food is fundamental to good health. Yet hundreds of thousands of vulnerable people are already not getting good food, farmers are not getting a fair return and workers are not getting decent wages or conditions.
Post-Covid-19 renewal must include a new food system that supports both food producers and consumers. Some approaches could be trialled now:
US President Trump has just announced $19bn for farmers including direct payments and buying produce for vulnerable communities. Should we also bypass complex supply chains and help farmers reach consumers in need e.g with a food stamp/voucher scheme?
Can we strengthen and replicate regional and local food supply chains now organic box schemes and Community Supported Agriculture, have seen a massive increase in demand. A transitional fund could help them build the systems, hubs, storage and processing facilities they need.
Longer term policies to deliver shorter supply chains could ensure more value returns to farmers and workers and food reaches consumers more reliably. This means support for local food infrastructure, marketing, cooperative approaches and better public procurement by government and local authorities. Our Sustainable Food Cities and Places movement has never seemed more relevant!
The new Agriculture Bill and new farm policies should support diversification in cropping and agro-ecological farming to deliver for diverse dietary needs and growing regional markets, not specialised for highly processed manufacturing.
Covid-19 has affected people's attitude to food as a recent YouGov poll for the Food Foundation and RSA showed. 42% say the outbreak has changed how they value food, around a third are cooking more from scratch and throwing less away. More people are buying from local veg box and other schemes. The crisis has also show that big money could be found if needed, and many commentators are talking about a need to build food resilience.
Some good things are emerging, but they are fragile. We need food system change to help tackle the climate and nature crises that haven't gone away. There will be so many pressures to 'return to normal'. But 'normal' wasn't good enough for our health or the planet.
Focus must be on building on the good developments and driving system change - including through the new National Food Strategy, Agriculture and Environment Bills and supply chain regulations to help us build a better future.