Guest blog: Which age group feels most lonely? It's the young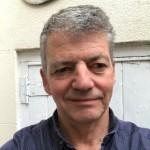 Paul Jarvis, Head of Sport & Health at StreetGames, highilghts the value of youth link workers and youth social prescribing
The age group that feels most lonely, most often is 16-24 year olds
Adolescence is a critical time for our future health. Five of the top ten risk factors for the overall burden of non-communicable diseases (NCDs) in adulthood are shaped or initiated in adolescence. Three quarters of long-term mental health problems have their onset by the age of 18.
Inequalities in education and employment are holding back young people in our most disadvantaged areas, depriving them of the positive futures their more affluent peers enjoy. Social mobility has stagnated.
Thank goodness, therefore, for vibrant youth services, keeping young people safe, healthy and thriving. Right? Well, in the last six years, £750 million has been cut from youth services in England & Wales and 600 centres have closed.
So at their time of greatest need, we are literally leaving our young people out in the cold. Not surprising that CAMHS are crashing under pressure, knife crimes are on the rise and educational attainment is dropping.
If only there was a way that the most vulnerable young people could get direct support before things get too bad. If only we could help them get to the root of their problems and into the services and activities that will help them. If only the professionals (GPs, school nurses, Police & Community Safety Officers and the like) who see signs of trouble early on, could set young people on a positive path via a single, simple referral.
Jared's story
When Jared was 13, his parents separated. Both his parents had two part-time jobs each, earning very low incomes. A highlight of his week was a trip to the local climbing wall with his Dad. After the separation, Jared stayed with his Dad while his brother moved in with their Mum. When his Dad's new partner moved in, things changed.
The climbing stopped, he spent more time on the street, started using cannabis and alcohol, gained weight and lost confidence. By 15, he'd had a number of reprimands and was in line for an ASBO when a PCSO who recognised him from the climbing wall referred Jared to the local Youth Link Worker instead.
The worker came to see Jared at home, three times. She helped Jared discover that he really missed his brother, and the climbing. Together, they arranged with the family for the two boys to spend regular time together. And, while Jared's Dad no longer wanted to go climbing, the Link Worker paid for Jared to join the local club.
Youth Link Workers, like the one who helped Jared, are now in post in Sheffield, Luton, Brighton & Hove, Southampton and Enfield. More are set to follow, thanks in part to a national support network for Youth Social Prescribing set up by StreetGames. To find out more, including details of how to join this network please visit the StreetGames website or email me.
Until now, social prescribing has been exclusively available to adults. There is evidence we need to start younger, tackling both the causes and impact of loneliness, social isolation and poor mental and physical health.
Through its partnerships and support for local community groups and key workers in deprived areas, StreetGames has had huge impact, engaging girls and young women in sport, tackling holiday hunger, reducing crime and increasing volunteering. If you would like to become the latest area delivering Youth Social Prescribing, we would love to hear from you.