Blog: RSPH staff train as Mental Health First Aiders with MHFA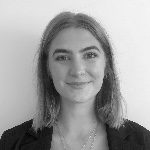 Kate Cunnington, Editorial Assistant at the Royal Society for Public Health talks about her expreince during a two-day traning course for Mental Health Awareness Week
At the start of Mental Health Awareness Week, nine members of RSPH staff across six different departments took part in the MHFA two-day training course to become qualified Mental Health First Aiders.
The course began with mental health specialist, Lee Loveless, asking the group why we all wanted to be first aiders. Some signed up to the course due to curiosity or wanting to extend their first aid qualification beyond physical training, whereas for others it was the idea that everyone at some point in their lives has experienced some form of ill mental health, without necessarily being aware of it, that initially interested them. We soon found out that 75% of mental illnesses start before a child reaches 18 years old, and that most people will have experienced ill health at their workplace at some point during their life.
This led into a discussion on self-care, and we were introduced to the first step of being a mental health first aider: to support others, we first need to support ourselves. And with this comes the need to normalise mental health and remove the stigma surrounding ill mental health, which is a large part of why Mental Health Awareness Week is so important.
Across the two days of group sessions and individual online learning we covered depression, suicide, anxiety disorders and psychosis and explored the different ways to support someone experiencing symptoms of mental illness. One of the most important lessons we learned is that the role of a Mental Health First Aider is not to diagnose or advise, but to listen and guide an individual towards finding appropriate support.
"The MHFA qualification really helps you broaden your perspective and understanding on the most appropriate ways to support mental health in yourself and in others. Expertly delivered by a trainer whose personal anecdotes and ability to engage the audience, it often felt more like a conversation than a training course." - Madeleine Langshaw​, Training & Digital Learning Assistant
Personally, I found the example of the 'Stress Container' to be the most helpful tool to understand my own mental health and the wellbeing of those around me. As there is no clinical definition for stress, and everyone experiences stress differently, the 'Stress Container' is a helpful guide to understanding how to manage stress levels with health coping mechanisms.
By the end of the course, we felt comfortable applying the things we had learned to support someone who may need mental health first aid, whether this is in our personal lives, workplace or as a form of self-care.
"After completing the MHFA training I have the knowledge and confidence to spot the signs of mental ill-health, as well as the practical skills to have conversations with people around their mental health. As an RSPH Health Champion and now a Mental Health First Aider I hope I can use the skills I've learnt to create a happy and healthy workplace where everyone feels valued and supported." – Zoe Louca, Training & Digital Learning Coordinator
For more information on mental health first aid, or to sign up for the two-day course, please see the following page: Mental health training online and face to face · MHFA England