Guest Blog: The 14-day Quarantine, Public Health and International Development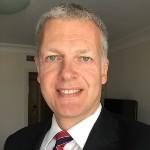 Steve Penfold is a Senior Health Advisor working with an international development agency in Jordan. Previously he worked in the NHS and Department of Health. During his time in international development, he has lived and worked in Afghanistan, Jordan, and Cambodia. He is a Fellow of both the Royal Society for Public Health and the Chartered Management Institute.
The Government has implemented a 14-day quarantine for everyone arriving in the UK, unless you fit into one of the 42 categories who are exempt. This prompted fury from the travel industry, led by Britain's three biggest airlines who started legal proceedings against the government, calling the new rules "illogical and unfair".
I have some sympathy with that argument. While COVID-19 can affect some more than others, with up to 45% of cases being asymptomatic we cannot be sure about who is most likely to transmit the virus. However as Boris Johnson and Prince Charles can testify, the virus does not grant exceptions, which begs the question, why should anyone be exempt?
Some countries such as New Zealand have some of the most stringent border controls of any country. And as some countries begin to re-open, similar restrictions elsewhere mean that not even passengers transiting to or from the UK are allowed to land.
Jordan – a country I've been assisting for the last two years - only allows for Jordanians to be permitted back in, all of whom are quarantined for 14 days. They grant one exception, which is for truck drivers crossing from Saudi Arabia, and every single driver is tested.
If the quarantine rules remain, why should public health specialists and those working in humanitarian assistance be exempt?
Allow me to offer three different answers:
Quarantine may be necessary and perhaps, as Marseille discovered the hard way in 1720, there should be no exemptions
If there are to be some very limited exceptions then WHO recommends that countries allow essential travel for "pandemic response, humanitarian relief, repatriation, and cargo operations"
Quarantine introduces travel delays for those providing humanitarian assistance.
Delayed or even missed interventions in the crucial 'first 1,000 days of life' will shape the development of a child and their long term economic prospects. Vaccine and contraceptive supply chains have already been affected. Domestic abuse has increased due to lock-downs and economic stress. Humanitarian specialists who understand the country, culture and available resources are already working hard to respond creatively.
Can't public health and humanitarian workers work from home?
As a consultant, I've often worked from home long before COVID-19. Yet for me and for many professionals, the most insightful conversations are in-country: learning the culture, understanding individuals, and discovering the power dynamics. These in-person, human, elements are what allow us to be effective in our work.
Consider too, the aid workers in Syria, Yemen, Afghanistan or those working in refugee camps, such as Cox's Bazar in Bangladesh. I and others have worked in challenging development situations, sometimes witnessing terrorist attacks or kidnapping of colleagues, as well as the deaths among those we went to serve. That's why aid workers are permitted rest and relaxation breaks. For those who choose to take those breaks in the UK, surely, they should be able to meet friends and family within the existing domestic guidelines, particularly when flying in from places with far lower prevalence. None deserve to spend those precious days in quarantine without good reason.
What's the way forward?
Many public health experts are in no hurry to fly. If – and it's a big if – any exemptions are justified, then public health specialists and humanitarian workers on bona-fide contracts needing to undertake essential travel should be exempt. This would need to be determined by their employer (or contracting organisation).
The bottom line is this: public health specialists and those working in international development will sometimes need to travel. Barriers such as quarantine will deter and delay essential travel. Please trust public health professionals to do the right thing if we detect the signs of COVID-19.
I'm calling on the public, please take 3 minutes right now to drop a line to your MP asking for public health and humanitarian professionals to be included in the exemption, and share this blog with the hashtags #includehumanitarianworkers #includepublichealth
In so doing, you too will help improve these illogical rules, and be assisting development professionals to change lives around the world.