Guest Blog: The changing face of food retail in response to COVID-19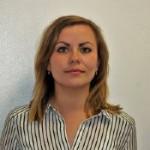 Jess Attard is a Portfolio Manager at Guy's and St Thomas's Charity working to tackle childhood obesity. She leads the charity's work with food retailers, developing partnerships to create healthier food environments. Here, she discusses how COVID-19 could impact food businesses and what positive, long-lasting changes could be made to our food systems.
This is a blog with more questions than answers; questions that I think should be on all of our minds and that both excite and worry me in equal measure. It's about the impact of COVID-19 on food businesses, and the potential for improving future food environments for the longer term.
Following the period of COVID-19 lockdown measures we'll likely emerge in a deep recession. Those who went into it worse-off will be disproportionately affected. Inequalities will have widened. As Sarah Hickey talks about in her blog, this will put families on lower incomes at even greater risk of poor diets and the health effects of those.
I believe equitable access to nutritious diets will only be achieved through a fundamental shift in the way our food system operates. We need to change the incentives that maintain the current status quo. Perhaps in the current context, with public health at the top of everyone's agendas and our food systems in extraordinary flux, progress can be accelerated.
At this moment, food systems are more amenable to being re-moulded, and there's potential for these changes to be long lasting.
These are a few observations that I think will be important as we seek to re-mould the food system for the better:
Food businesses have changed the way they operate. The current situation is driving innovation at a rate not seen before. Things that would never have been possible or even worth discussion 6 months ago are now being implemented at pace.
Food businesses have also changed the way they work together. As competition rules have relaxed, retailers and others are sharing best practice, sharing supply chains and collaborating to keep the nation fed. This would have been unheard of in the not so distant past.
The government has changed the way it works with food retailers. There's been a flow of public funds into the food retail sector in the form of the Free School Meal Vouchers. Retailers saw record sales in the lead-up to the lockdown and part of this has been generated through tax-payer funds.
Strong governmental measures to tackle the crises are being embraced. Far from the usual public backlash to 'nanny-state' policies, we're seeing these embraced and calls for the government to go further.
I believe these observations present a set of opportunities for improving children's diets in the longer term. Perhaps by asking the right questions - of ourselves, policy-makers and businesses - perhaps by re-framing some of the things we were driving at before this crisis in a new context, positive change is possible.
These are some of the questions I'm asking myself and my partners:
We're seeing many food companies responding to the crisis, putting special measures in place, offering NHS-staff 'special offers' and featuring these in social media and other communications. Is this a marketing tactic to gain greater customer loyalty and market share or a meaningful sign of companies taking greater responsibility over the role they play in population health? Will companies now take greater responsibility for supporting public health in the longer term?
As the government shifts public funding into the hands of private food retailers, will the retailers in return expose themselves to greater public scrutiny? Will they publish time-bound, measurable plans for improving the health of their customers like ShareAction have been calling for? Just as happily as they have accepted government money to feed vulnerable people, will they happily embrace greater government regulation too?
Similarly, will the general public now support greater regulation of the food industry to support population health too? They've seemingly embraced the new nanny-state status quo, in order to 'protect the NHS', and to 'save lives'.
In our work with the Consumer Goods Forum, one of the key barriers for collaboration between retailers and manufacturers to support healthier consumer diets has been competition law which has prohibited companies from sharing plans with each other. Could a relaxing of the rules now be a sign of things to come? Is a relaxation of competition law a good thing, or could it give large food businesses greater power and control over our food system than they have already, at the expense of smaller enterprises and local supply chains?
Only time will tell how all of this plays out. By acting together and asking the right questions I hope we can influence in a positive direction. I hope that through this terrible crisis, and with so many lives lost, we can find a way through to a better new food system. One that no longer floods consumers with opportunities to consume in a way that damages health, and ultimately exacerbates pandemics like this one. One that promotes population health for everyone.
If you're interested to explore some of these questions with me, do get in touch: [email protected]