Guest blog: The Importance of Healthy Living Pharmacies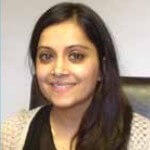 Herpreet Sharma, qualified pharmacist and Health Champion trainer with Buttercups Training Limited, outlines the importance of the Healthy Living Pharmacy (HLP) programme.
I remember when I first heard about the concept of HLPs and recall thinking that this was an amazing opportunity for the pharmacy profession to demonstrate the positive impact that it has on public health. It was a good, recognisable method to deliver the outcomes of the white paper Pharmacy in England: building on strengths, delivering the future, and its benefits were seen in its first application in Portsmouth in September 2010. More services such as smoking cessation interventions and targeted respiratory Medicines Use Reviews were delivered than non HLP pharmacies.
This model also allowed for the whole pharmacy team, not just the pharmacist, to get involved and showcase its wider role in promoting positive health change. One of the reasons that pharmacy Health Champions themselves are so important is because they are part of the community that they serve. When delivering HLP material I could see firsthand the passion that it ignited in these individuals to provide equitable health services to tackle health inequalities, and take on health promotion to another level.
Health Champion training makes champions aware of tools such as health profiles that pull together existing information and highlight issues that can affect health in each locality. Alongside highlighting who would benefit from health promotion, Health Champions are also given strategies on how to go about implementing potential health campaigns, for example using existing NHS tools like One you, Change for life and 5 steps to mental wellbeing, or knowing where to signpost people to.
This investment in Health Champions encourages public engagement in relation to health, improves the public's health and has a positive financial impact on the NHS. Health champions also have the capacity to target hard to reach communities with positive health messages.
The Health Champions qualification has given a sense of empowerment and responsibility, encouraging Health Champions to start conversations with other stakeholders such as GP's, nurses, weight management clinics and sexual health services. This open dialogue can only make those involved in health and wellbeing more open to working in partnership for one cause, a healthier nation.
At Buttercups training we love to celebrate the success and hard work of those working in the pharmacy sector, including Health Champions. It is important to remember that even the small everyday gestures made by Health Champions that encourage individuals to think about their health is a job well done!
HLP's success has given rise to Healthy Living Optical Practices. Here, the same principles are applied as HLP to make every contact count in tackling lifestyle choices which can impact on eye health such as smoking and eating well. I am thrilled that this initiative has provided the vessel for healthcare professionals to work synergistically in ensuring that poor health choices and health inequalities can be tackled in as many settings as possible.