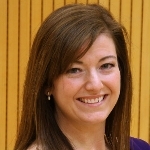 Sandra Phillips, Chief Executive of Actes Trust, reflects on the positive impact of winning the Community Health Development Award 2017 for Trending Middlesbrough.
It was a real privilege for Actes Trust to receive the Community Health Development Award from RSPH last October. As a relatively small charity based in Middlesbrough in the North East of England, it was an honour to be recognised among organisations doing fantastic work across the length and breadth of the country, let alone to be named as the category winner on this prestigious national stage.
The accolade was true testament to the hard work of the team involved in our new-concept clothing bank, Trending Middlesbrough, which is providing good quality clothing to those most in need in Middlesbrough, enabling people to be better equipped for employment, education and training, as well as helping those in crisis.
Actes operates in an area that is characterised by higher than average rates of unemployment, low educational attainment rates and low aspirations, therefore the impact of Trending, which is removing barriers to employment to help people achieve the best chance of securing work, is all the more significant.
To date, Trending has supported 780 people who have received 3,595 items of clothing including young people in need of interview and work wear, homeless people, those fleeing domestic violence and many other individuals and families in need.
We made the decision to enter the Health & Wellbeing Awards as we're very proud of what we do to help tackle health inequalities, not only in regard to Trending but as an organisation as a whole. We wanted to shout about some of the work underway in Middlesbrough to help reduce disadvantage and social isolation.
The Health and Wellbeing Awards set the benchmark for good practice among organisations involved in health promotion and community wellbeing initiatives, and we recognised that having the seal of approval from RSPH was the ultimate endorsement for the work that we do, which is why we decided to enter this particular awards platform.
In the last few months since we received the award for the work at Trending, the project has continued to go from strength to strength, with more donations received and more clients accessing the clothing bank since the award win. We've also received additional interest from people wanting to volunteer at Trending and a total of 60 volunteers have now undertaken 300 hours volunteering on the project, providing young people with valuable work experience.
Winning a Health & Wellbeing Award has instilled a real sense of pride throughout our close-knit organisation, especially among those directly involved with Trending. We've always been really proud of what we do, but to have this endorsement only spurs us on to continue making a difference. On the back of the award, we also received significant media coverage in local press and on the radio which has helped drive greater awareness of who we are and what we do, opening doors to partnership and funding opportunities.
Aside from the additional exposure and positive impact on team morale, it was fantastic for our organisation be a part of the glittering awards evening itself; the organisation and entertainment was superb and we thoroughly enjoyed the whole experience.
I would encourage any organisation that has a good track-record in their area of health and wellbeing that is thinking of entering the Health & Wellbeing Awards to go for it. The entry process is really straightforward and the benefits can be far-reaching.
I'm privileged to be a part of this year's judging panel and look forward to hearing about all of the fantastic projects improving people's lives across the UK.