Guest blog: We got close to ending rough sleeping through harnessing a Public Health approach. As we leave the pandemic behind, this can't be forgotten.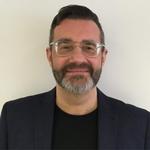 Rick Henderson, CEO at Homeless Link, the national membership charity for frontline homelessness organisations, outlines why we must put the lessons of the pandemic into practice in the years to come.
A year and a half ago, government, local authorities, health services and charities joined forces across the UK in a shared mission, to bring everyone sleeping rough into their own accommodation to help slow the spread of Covid 19.
New working groups sprang up across the country, with local authorities, health organisations and charities sharing information and expertise, offering the kind of holistic support which is most effective in ending people's homelessness. Research by University College London suggests that this rapid response to the first wave of the COVID-19 outbreak prevented 21,092 people from being infected, 266 from dying and 1,164 from been admitted to hospital. Within a matter of days, almost no one was rough sleeping in England, and by May 2020, just over a month after the start of Everyone In, 14,610 people had been provided emergency COVID-19 accommodation
But this new way of working went beyond just accommodating people, bringing health services to people experiencing homelessness. Homeless charities successfully campaigned for people experiencing homelessness to be prioritised in the roll out of the vaccine then, across the country, homeless organisations and public health teams worked side by side, taking the vaccine to people whilst countering myths and misinformation.
However, as we start to leave the pandemic behind, with priorities of Government and health organisations understandably starting to shift and reports of rough sleeping rising again, it's important to remember the huge impact not having a home can have on people's health. In 2019, 778 people died while sleeping rough or in emergency accommodation, a 7% rise on the previous year, while the average age of death was 46 years old for men and 43 years old for women. In many cases, these deaths are a consequence of treatable conditions.
This is partly down to people experiencing homelessness struggling to access GP care. If you don't have an address or a sense of stability in your life it can be a struggle to register for services and attend appointments, meaning health issues can often go untreated until they reach an emergency stage.
The answer to getting people medical support sooner lies in the ethos of the pandemic. The homelessness healthcare charity Pathway, one of Homeless Link's members, works with the NHS to create hospital teams. Each team includes a specialist GP, nurses, housing experts and other professionals where there is a need.
Following the introduction of this model in a number of locations across England, A&E attendances of those being supported by the schemes fell by over a third with an almost four fifths reduction in bed days. In Homeless Link's recent submission to the Government's spending review, we called for investment of around £150,000 per year to provide this scheme in areas with the highest levels of homelessness.
But physical health isn't the only issue that disproportionately affects people experiencing homelessness. Mental health issues are the most commonly reported support need experienced by people accessing homelessness services. And the pandemic is likely to have grown the issue further, with a recent Homeless Link survey of our members finding that nearly three quarters of organisations who responded had increased their level and/or types of support during the pandemic, particularly in supporting clients' mental health.
Despite such strong links between homelessness and poor mental health, people experiencing homelessness often struggle to access support. Issues around a lack of address or dual diagnosis can lead to them falling through the cracks. To help deal with this rising demand, Homeless Link is proposing the Government invests in a pilot programme which develops specialist mental health services for people experiencing homelessness in areas with the highest need. These would be organised with the specific needs of homeless populations in mind and go a long way towards helping people address the underlying issues that can cause and exacerbate homelessness.
But, beyond Government, there is also a role for Public Health professionals. Homeless organisations understand the needs of the people they support better than anyone, so health professionals should continue the ethos of the pandemic and harness this insight. One way to do this is to prioritise homelessness within Integrate Care Systems, with a focus on prevention and developing solutions, making sure homelessness is a key consideration in any inclusion health strategies and approaches.
In the coming months there will be many more people whose health problems are exacerbated by not having a settled home. It would be a tragedy for them if we don't learn the lessons of the last year and a half and continue to work together to tackle homelessness.