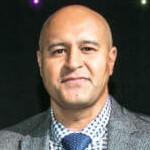 Frankie Graham, Founder and CEO of Betknowmore UK, reflects on winning the 2018 Health on the High Street Award at the Health & Wellbeing Awards.
The UK is finally recognising the widespread gambling - related harms (GRH) experienced by individuals, families and communities. At Betknowmore UK, gambling addiction and recovery is at the core of our organisation, from the Founder, to the Management Board, to the support team. Our 'lived experience' is now being utilised to support and educate others.
Winning a RSPH Health & Wellbeing Award has exposed our work to a wider audience, brought recognition to the dedication of our team and motivated new supporters wanting to address this societal issue. If you are looking for impact recognition, I would strongly recommend considering an application for this year's awards!
Gambling-related harm does not discriminate. We have supported, treated and informed all members of the communities we work in. Its impact on lives and the health of individuals, families and communities is now slowly beginning to be recognised as a public health issue. For many gamblers experiencing harms, they are not just gambling with their health, but also the health of their family, their friends and employers.
We believe that working collaboratively and cross - sector is the most effective approach to address a highly complex and often hidden issue. It is heartening to see the NHS, local authorities and influential health strategists, like RSPH, recognise gambling-related harm. We need their help, the challenge is huge, but collaboration will begin to build capacity into a sector currently under-resourced and under-manned.
Over the 20 or so years I lived with a gambling addiction, I was asked almost weekly, 'Why don't you just stop?' It was an intriguing thought, that a chronic and destructive behavioural addiction could simply be switched off. The truth is I was not ready, willing or able. Despite the chaos, the harms and the impact on others, gambling held a fatal attraction for me, it was clearly filling a void of great consequence.
A question I am now more likely to be asked is, 'what is like to have a gambling addiction?'
Imagine then, on the run up to payday this month, YOU begin to fantasise about gambling. What you will bet on, your strategies, your winning targets. You believe you will actually make money this month, this month will be 'different'!
Gambling thoughts and cravings are overwhelming, they will creep into every waking moment. They will be accompanied by a physical and mental manifestation of crippling excitement, fear, and anxiety, together flooding your nervous system.
Mentally you will be completely drained even before payday, but nonetheless will justify the behaviour as acceptable. You may have reached a point where you feel you have no choice, cognitive distortions tell you gambling has got you into this mess, it is going to get you out of it.
Winning the Health on the Highstreet Award was a very proud moment for everyone connected to Betknowmore UK. The project was designed to provide three services:
Rapid outreach support to betting shop customers in Islington - first contact within a 48-hour window as we perceive someone is in crisis and need a crisis response.
Provide gambling awareness training to betting shop staff - enhance their empathic understanding of GRH and develop transferable skills to help customer interventions.
Work within the local community to make connections between stakeholders - the betting shop customers and staff, their networks of family and friends, local statutory and voluntary sector, local licencing team and the gambling operators.
An external evaluation was conducted, highlighting the impressive outcomes relating to recovery rates, outreach support and networking, stakeholder engagement, and training.
Other learning:
Collaboration is key to success. If stakeholders are motivated, working towards common goals and in the spirit of transparency and sharing best practice, health and wellbeing outcomes can be significantly improved.
Holistic, tailored, person-centred interventions are highly effective in supporting those with gambling addiction.
Support provided by those with 'lived experience' is one of the most powerful early interventions. Perhaps even more so than with other addictions, gamblers report that having an authentic, empathetic conversation establishes trust, engagement and a motivation to change.
Increased resources need to be directed into prevention of GRH and getting the right messages to gamblers, with more focus on health and wellbeing and individuals' motivations to gamble.
In the current climate of budget cuts, local authorities may struggle to allocate funding into gambling treatment and education. The fact is though, gambling harms are likely to be hidden harms and unfortunately the majority of local authorities do not know the scale of GRH triggered co-morbidities affecting their communities. We have to start somewhere, so maybe data and evidence collation?
To sum up, the kudos of winning: the use of the RSPH seal to impress funders and commissioners, the awards ceremony (we saw The Fizz!), increased publicity and awareness of your work and the potential of further help and support from RSPH...you won't receive any of this if you do not apply!