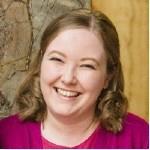 Catherine Sweet is a communications professional with over a decade of experience across the third sector. She has worked for a range of local, national and international organisations across a range of communications disciplines, and has been with GamCare since 2016.
There are real problems behind the perception that gambling problems are mostly a 'male issue'.
We are beginning to hear from more women affected by gambling via the National Gambling Helpline, run by GamCare, but there is no doubt that women are underrepresented in gambling specific treatment. It is currently estimated that only around 1% of women who experience gambling related harm contact the Helpline for support.
Men are currently more likely to call the Helpline because of their own gambling, whereas women are much more likely to call about someone else's gambling. We are worried that gambling harms are much more hidden for women, and want to encourage more women to feel comfortable to seek support - GamCare and the other services commissioned as part of the National Gambling Treatment Service can support anyone affected by any gambling related harm, whether they are gamblers themselves or not.
Estimates vary, however for every person with a gambling problem, between 4-10 other people may also be negatively impacted. Women are also often disproportionately negatively impacted by someone else's gambling, including significant safeguarding issues, harm to finances and relationships, and impacts on mental health and wellbeing.
There are implications for gambling treatment, because the drivers of compulsive gambling behaviours and the choice of gambling activity can often differ between men and women. Online gambling is generally more appealing to women. Women can often juggle multiple roles and responsibilities, but the internet offers 24/7 access to gambling activities. However, online gambling is also usually quite solitary, and that makes it easier to hide if a problem develops.
For many women, a compulsion to gamble may be influenced by difficult emotional experiences in their past, and gambling gives them a chance to temporarily escape from difficult thoughts and feelings. Lockdown may have created a more difficult set of circumstances for many women, including those impacted by domestic abuse, financial worries, isolation, anxiety or depression, and this might have increased urges to gamble.
We also know that many have been concerned about privacy, when in close quarters with their loved ones, especially if they have not previously spoken about what they are experiencing with family or friends as is often the case for first time callers to the Helpline.
Our Response
Help is still available around the clock, and nobody need suffer alone. The National Gambling Helpline is free to call, and we have expanded our online services with more self-help resources and group chatrooms available online, a new online CBT course as well as our confidential live chat service. These can all be used discretely on a laptop, tablet or mobile.
GamCare is also currently funded by the Tampon Tax Fund to deliver a nationwide programme addressing these challenges, and to make sure the interests of women are properly represented in the gambling treatment sector.
Our programme is building a nationwide network of public and third sector organisations working with women, to spread awareness of gambling harms and how they relate to other issues that women may face. We aim to build up our referral network into gambling treatment for women so that they feel empowered to access the right help and support for them. We are also collecting the lived experiences of women, so that their needs can be met by gambling support providers.
And if you need support now?
Talk to us now – the National Gambling Helpline is available 24 hours a day, every day of the year on Freephone 0808 80 20 133 or via web chat on the GamCare website.
Advisers will be able to listen to what's going on for you and talk you through all of the options available for support – online, over the phone, and when it's safe, face to face in your local area as well. The Helpline can refer into support and treatment as part of the National Gambling Treatment Service, as well as signposting to specialist advice in areas such as debt, and advise on practical tools to limit access to gambling such as self-exclusion and blocking software.
Whenever you're ready to talk, we're here to listen.