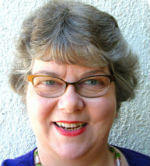 Dr Hazel Gowland, member of the RSPH Food Special Interest Group, and an expert advocate, researcher and trainer in food allergy with Allergy Action, reflects on the changing landscape of food allergies.
On this chilly January day, we might reflect on the snow globe of food allergy. In recent months it has been well and truly shaken up, and we really don't know just how everything will land or for how long?

For starters there are light swirls of Brexit…. though not much to say here as we have so few facts. From the perspective of those at risk from food allergies, intolerances and coeliac disease, we can be reassured by continuing engagement with food allergy experts at the Food Standards Agency and DEFRA, both in their commitment to research, and implementation of information provision and managing allergens. We will be relying on their guardianship, in partnership with local authority food teams to scrutinise possible changing food supply routes and to control and reduce allergen and food safety risks.

More significantly, we are learning lessons from recent fatal allergic reactions. These represent avalanches in their devastating impact; the tragic deaths of bright young people, in many cases doing their utmost to manage their condition, but unwittingly relying on inadequate food information provision and poor allergen management practice.

In addition, we are facing drifts of change in the allergy landscape. Our focus has been on nuts and peanuts – justifiably as they have been the confirmed or most likely cause of fatal and 'near miss' reactions in my own research over nearly thirty years in the UK.
Cost, supply chain issues and the need to manage allergen cross contamination for other products have all led to more awareness and quiet decisions to remove them from recipes. Peanut in curry and other Indian style dishes, whether recognised and declared or unrecognised, undeclared, or even fraudulently substituted has been implicated consistently in fatal reactions in recent decades.
This is changing. In 2017, more than one in three of the fatal reactions was attributed to milk. Recent research undertaken by Professor Julie Barnett and colleagues for the Food Standards Agency indicates that whilst in many cases, early childhood milk allergy has been outgrown, this is changing; older children and younger adults with cow's milk allergy may reasonably expect caterers to provide information and manage cross contamination risks. Culprit foods involved in fatal reactions have included buttermilk marinaded chicken and milk in yogurt used to bind doner kebab meat i.e. ingredients unrecognised and/or undeclared.
A further third of fatal reactions involved people reported to have multiple food allergies, where the trigger food was undetermined. Suspected foods extend beyond the #14allergens required in labelling legislation, and include a range of legumes including peas, beans, lentils and chick peas. These are otherwise useful protein sources, used now for example in bakery items and sauces and particularly popular in vegetarian and vegan dishes.
BBC Panorama last week examined the impact of 'disruptors' on our food purchasing practice; companies who intercept the traditional market for takeaway and delivered meals, providing a trading platform between the consumer and the food business. They have resisted being considered as food businesses and have traditionally placed all responsibility for food safety, food information and allergen management onto takeaways and restaurants, many of which have poor hygiene and allergen management and are inadequately equipped to provide the necessary information. At least two fatal allergic reactions to foods have involved orders placed through disruptors and the inadequate communication of allergen information.
In recent years, many of us living with severe food allergy have had to step carefully around some icy cracks in the information provision for foods sold loose and prepacked for direct sale, and some have been misled. Whilst sandwiches made in factories have to have full labelling of ingredients, #14allergens highlighted, and best practice 'may contain' labelling if needed, similar foods prepared and sold on-site can provide allergen information in an 'accurate, consistent, and verifiable' form which includes clearly legible and easily visible signage in store and on websites, menus etc inviting customers to make enquiries, and staff being trained and available to answer them. In many cases these products resemble the manufactured equivalents, wrapped in similar packaging with the product name and some, but not all, ingredient information.
As consumers at risk navigate the icy roads of food allergen avoidance, the gritters are out. Safety depends on checking: Is allergen signage always visible and legible? In every outlet? Easily accessible on web platforms? How feasible is it to talk to staff and get the information legally required? Whenever the business is trading? Whoever is on duty?

Dr Hazel Gowland and many others are speaking at the RSPH conference Food allergy: the impact of recent events, court cases, and convictions 7 February. Book your seat here.