"I would wholeheartedly recommend the training" - Taking the RSPH Level 2 Award in Encouraging Vaccination Uptake qualification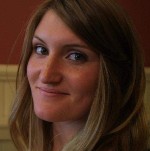 I work for Lambeth Council, supporting the delivery of lateral flow tests in the Borough. Since the pandemic began, I have had many conversations with people I come into contact with around vaccinations. This has ranged from residents that I've come into contact with through my job, to friends and family members I've spent time with outside of work.
Over the course of quite a few of those conversations, it became clear that the individuals that I'd been speaking to had low levels of vaccine confidence. There didn't seem to be a single factor or issue related to vaccinations that was the sole cause of concern. Their experiences and viewpoints were often very different and heavily based on lots of small pieces of misinformation that had been shared with them.
It's also a very emotive subject for all involved in these conversations. I think that for those of us working in health or science-based professions who have studied vaccination programmes and seen the impact they have had and the millions of lives they have saved, it is often difficult to do anything other than really dig your heels in and try to quite bluntly put across facts and figures around the benefits they bring. This usually results in the person you are speaking to doing something similar and the conversation becomes a lost opportunity.
We reported this back to the Council and they were extremely keen for our team to receive training that would help us to be on the same page when it came to having these conversations – especially on a subject that is as important and as complex as this one undoubtedly is.
The Level 2 Award in Encouraging Vaccination Uptake has been instrumental in transforming my approach to these conversations. It has given me a framework that helps me to take that step back and appreciate the importance of listening to someone who has low levels of vaccine confidence, understanding the reasoning that lies behind their concerns and identifying what it is that might change their mind.
Since taking part in the training, I have been using this approach to try and motivate the people I have conversations with to book their COVID-19 vaccine, rather than to simply attempt to educate and persuade them. I am having much better interactions with those individuals and I am much more confident in my ability to encourage them to receive their vaccine, which turns these conversations into exciting opportunities to promote health and wellbeing.
I would wholeheartedly recommend the RSPH Level 2 Award in Encouraging Vaccination Uptake to anyone who is thinking about taking the training.