Guest Blog: Understanding skin betting and gambling-like behaviour in children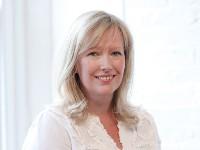 Vicki Shotbolt is the founder and CEO of Parent Zone, an organisation that helps parents and families to navigate the challenges of a connected world. Vicki leads a team that reaches millions of families every year working directly with children, parents, carers and professionals. Parent Zone's research includes 'Skin Gambling: teenage Britain's secret habit' which highlighted this new form of digital gambling and 'The Rip Off Games' which looked at the financial exploitation of young gamers.
As the CEO of an organisation that helps families to navigate the complexities of a connected world, I am used to parents asking all sorts of questions. From concerns about mental health, to worries about too much screen time. However, there is one issue that is rarely on a parent's radar until it's too late - and that's gambling.
In 2018 we published a report about skin gambling. It was prompted by my own son telling me about the gambling that his peers were involved in at school. I had no idea that children were able to gamble online, bypassing legislation that I thought protected them from gambling. Our research exposed an opaque ecosystem that includes skin gambling sites which enable participants (including children) to use skins - virtual items won or purchased in games - to be used as a form of virtual currency. It's a confusing and complicated process unless you happen to be a young gamer. For young gamers, it's a familiar world and a familiar part of their gaming environment.
This led to further work looking at the acquisition of the skins themselves and the pervasive in-game use of loot boxes. Loot boxes are essentially a mechanic to encourage children to part with their money in the hope of receiving an item they want. They can also be 'won' by completing levels in games or successfully achieving a task. The problem with loot boxes is that they mirror gambling behaviour but make it almost impossible to work out the chances of getting the item you are hoping for. Even when 'drop rates' (the chances of an item coming up) are published, further levels of obfuscation are added in games that first require the player to change their cash for a virtual currency. The chances of a child - of anyone - being able to understand the odds of success are at best minimal.
Children are being introduced to gambling-like behaviour and parents are unaware of the risks. Like me, many parents assume that legislation requiring age verification for online gambling sites introduced in 2007, prevents children from gambling. That legislation didn't anticipate the emergence of loot boxes (which aren't currently defined as gambling - they are simply a 'gambling-like' behaviour) or the creation of skin gambling sites which operate outside the law.
We need to educate parents about these new risks and it's a conversation that will be easier to have with the support of clear legislation. Asking parents to understand and deal with a behaviour that we have already agreed as a society is one that children need protection from is a very significant challenge. We don't want to frighten parents and we certainly don't want to judge their own choices. We do need to make awareness mainstream and encourage families to make informed decisions. That's a task we take seriously at Parent Zone and our Gaming or Gambling resources are designed to help. But it's going to take a collective effort to ensure we are protecting children and preventing a generation of young people being introduced to gambling.
Parent Zone's Tips on Gambling and Gaming
Get involved with the buying process - Most platforms require you to have a credit card registered. If possible it can be helpful to not store credit card on the device/service. If it is required then look for additional features like notifications when purchases are made and restrictions on who can make purchases. This way your child knows they'll have to go through you if they want to buy something.
Know what features come with your child's favourite game - There is currently no consistent way for parents or players to easily know which games have gambling-like features in them. Parents can check the type of content that games contain by looking up the Pan European Game Information (PEGI) age-rating system. They can also see whether or not in-game purchasing is available - but gambling-like features are not explicitly highlighted.
Explaining the risks of gambling - Although parental controls and safety settings can help reduce the chance of your child getting into trouble, it's a good idea to help children reflect on what they're doing so that they can build their resilience. Encouraging digital resilience is a more effective way to help your child stay safer when they go online. The four key aspects of digital resilience include understanding when they may be at risk online, knowing what to do to seek help, learning from their experiences and recovering when things go wrong.
Parent Zone and Gamble Aware have partnered to create a host of resources for parents and professionals to help educate young people about the potential gambling risks they may face when playing online games. The resources are all free and include videos, lesson plans, FAQs and a fact sheet for jargon-busting.