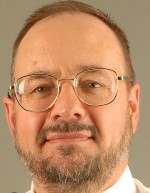 Richard Shircore, Director of the Burnham Health Promotion Trust (BHPT) and assessor for the RSPH Health & Wellbeing Awards, tells us about his Trust's work to support intergenerational connections and activities. He also told us what he's most looking forward to seeing from applicants for this year's Health & Wellbeing Awards.
In National Intergenerational Week (8 to 14 March 2021) my Trust launched a major new initiative called LaST, Learning and Sharing Together - an online Intergenerational Toolkit. This new downloadable programme of session plans and organisational advice can be used either online or in face-to-face situations. Buying a module also automatically enrols subscribers into a network offering a range of intergenerational support opportunities.
Intergenerational working is not a topic as such but a process. For me, public health is all about getting the basics right e.g. clean water, waste disposal and green space, combined with basic needs like human contact and personal development. We live and operate in highly age-concentrated silos. This is not healthy and restricts learning to those of the same age with limited perspectives. When young and old come together and share stories and experiences, they realise their options to solve challenges can be viewed from a different perspective. In our experience, sessions are refreshingly non-judgmental. The benefits of Intergenerational Working are building local relationships, enhancing social cohesion and improving mental resilience and comprehension.
The LaST programme has been running locally for many years, operating on a face-to-face basis but the Covid-19 pandemic put a stop to that. It made us realise that to continue with the programme we needed to move it online. This made us realise that we could reach a much wider audience across the UK and allow schools and colleges to link up with older people inside and outside the UK.
RSPH Health & Wellbeing Awards – being an Assessor
I have been an Awards Assessor for many years and I've helped to guide it from being an important, but relatively small programme, into a very large gala celebration. Health Promotion needs a bit of glitz and glamour!
I am happy to be an Assessor, as I have the privilege to read numerous submissions on different topics and issues. I am often amazed at the insight and inventiveness of the programmes. One that sticks in my mind were a housing scheme for homeless people who had a history of disputes and friction. The management brought in a small flock of chickens and had the residents look after them and the mood within the housing provision changed almost overnight.
Other submissions I was impressed by was a secondary school that wanted their pupils to understand what it took to put food on their plates so instituted a Field to Plate scheme. This scheme included livestock and pupil involvement and engagement was key. I thought it was an amazing environment for children to learn and to grow.
There was also a submission from a drug and alcohol Community Café with rehab facilities. Those coming in for a coffee were given informal counselling and encouraged to join in other therapies and to be trained in turn to give the therapies themselves to others.
By being an Assessor I have also refined my views on what makes good public health and especially good Health Promotion. I believe the key requirements are:
Supports fundamental basic requirements for life: i.e. meaning and purpose
Is a co-production of relevant parties
Promotes cohesion and mutuality
Builds personal skills and capacity
May have a positive environmental aspect
There is a tendency for every generation to believe they have reached a peak of knowledge. This is never true. Studying the history of science shows we can develop a new understanding but we can also forget that which is still relevant.