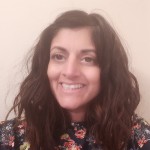 Amanda Atkinson, Head of Parental Engagement at the Young Gamers and Gamblers Education Trust (YGAM), outlines their new Parent Hub and why it is a vital resource.
YGAM is a national education charity with a vision to raise awareness of the potential consequences around gambling and gaming related harms among young and vulnerable people. We offer free practitioner workshops to anyone who works or cares for young people aged 7-25 such as teachers, mental health specialists, youth workers, prison and probation officers and community volunteers. Over the next four years, YGAM are collaboratively delivering a ground-breaking £10million national education programme providing free evidence-led, evaluated and accredited education resources.
Following on from some expert research and working alongside young people, parents and carers, the team at YGAM has developed a new Parent Hub website providing families with resources, information and activities to help build digital resilience and safeguard their children from gambling and gaming-related harms.
The charity has teamed up with researchers from Newcastle and Loughborough Universities to help parents and carers understand why and control how their children buy items like loot boxes. The advice also shows how parents can take important steps to safeguard their children, including the use of parental controls and identifying potential signs of gambling-related harm.
In addition to the website, there is a two-hour workshop for parents of primary and secondary school children which can be delivered in schools or local communities.
In many households, we find that parents have limited knowledge of what games their children are playing online. Our new website answers many of the questions that parents have and will provide them with the tools to make informed decisions for their children. As schools break up for the summer holidays and many places remained closed under lockdown restrictions, children will be spending more time online, so the launch of our Parent Hub website has never been more important.
Along with resources aimed specifically at parents, the Hub has activities designed for children and young people across a range of ages to find a healthy balance online and offline.
Parents can access the advice and guidance on our Parent Hub website.