Pfizer
Pfizer's childhood immunisation campaign: 'What your child would choose'
The aim of Pfizer's campaign is to provide the necessary information for parents, and raise awareness of the benefits of immunization, the recommended vaccinations, and when they should be given.
Campaign details
Vaccination is an extremely effective way to help protect children from a number of serious and potentially fatal diseases. Pfizer's 'What your child would choose' Childhood Vaccination campaign is primarily aimed at raising awareness of vaccination among the parents of 0-5 year olds, the age at which children should be having vital vaccinations for a variety of infections.
The campaign also includes a suite of free educational materials for healthcare professionals and a guide to support local immunization take-up campaigns. These campaigns can take place at GP surgeries, shopping centres and other places where parents and carers can be reached.
Sample campaign material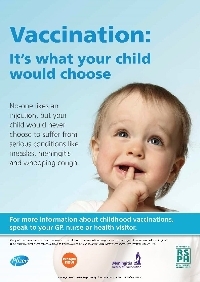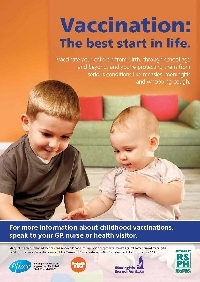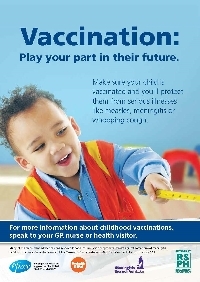 It is thought that over
50%
of under 5s carry Pneumococcal disease
129 years
Pfizer has been successfully researching and developing vaccines
It is estimated that vaccinations annually prevent
six million
deaths worldwide
How and why RSPH accredited the campaign
The assessment for RSPH's accreditation of this campaign evaluated its accuracy, relevance and compliance with national standards such as the NICE guidance, the national Childhood Immunisation Programme and national immunization schedules. The expert assessment included a review of the content of the materials and the methods by which key messages are communicated.
The RSPH assessment found the campaign is designed to a high standard, with clear information in line with national standards. RSPH recognizes the important advisory work of the campaign steering group, which included immunisation and Early Years experts, the Meningitis Research Foundation and Meningitis Now.