Arts & Health Award 2017 winner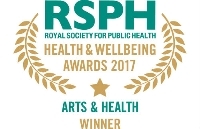 WINNER
University College London and Canterbury Christ Church University
Project: Museums on Prescription
Museums on Prescription is the first scheme of its kind in the UK to directly link up museums and referrers from health, social care and third sector organisations to tackle health inequalities.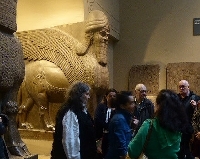 The project was carried out by University College London and Canterbury Christ Church University, in partnership with seven museums, three health and social care trusts, and four third-sector organisations located in central London and Kent.
The project established novel programmes of museum-based, creative activities for lonely, older adults aged 65-94 years at risk of social isolation. Its objectives were to assess improvements in mental and psychological wellbeing and social inclusion as a result of the museum participation using robust methods to explore reasons for change and regional differences.
Twelve, free 10-week programmes of weekly, two-hour museum sessions were facilitated by seven museums across central London and Kent (British Museum; Central St Martins Museum and Study Collection; The Postal Museum; UCL Museums; The Beaney House of Art and Knowledge, Canterbury; Maidstone Museum and Bentlif Art Gallery; and Tunbridge Wells Museum & Art Gallery) for groups of around 10 participants plus carers/befrienders.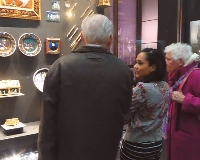 Sessions were led by museum staff and included curator talks, behind-the-scenes tours, museum object handling and discussion, and creative and co-productive activities inspired by the collections involving writing, drawing, print-making, weaving, and designing exhibitions, booklets and guides.
Quantitative analysis of the measures found significant improvements in psychological wellbeing that was sustained beyond the end of the programme. Qualitative analysis revealed a sense of belonging, improved quality of life, renewed interest in learning, increased social activity and continued visits to museums.
This project was also awarded the Public Health Commendation 2017 for Sustainable Development.
FINALIST
Creative Futures (UK) Limited
Project: Music for Change
Music for Change is a multi-stranded arts-based programme tackling low levels of school readiness, poor speech, language and communication development, and low levels of family engagement among children 0-5 and their families in one of the most deprived parts of central London.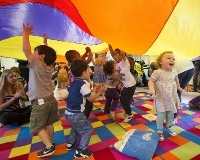 Activities combine a variety of musical activities with movement and story-telling, and are led by experienced, specially trained early years' music practitioners, with NHS support in some instances.
Positive impacts have been recorded across many areas of children's early learning and development including speech, language and communication skills, as well as parental well-being.
FINALIST
Live Music Now
Project: A Choir in Every Care Home
A Choir in Every Care Home is a UK-wide initiative led by Live Music Now in partnership with Sound Sense and the Sidney De Haan Research Centre. It supports innovative, sustainable and effective music interventions for older people.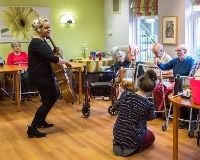 Led by Professor Stephen Clift at Sidney De Haan Research Centre with Dr Trish Vella Burrows, it has created the largest ever review of published evidence about music for older people and several practical toolkits.
The next phases of work will involve refinement of the existing materials and the creation of a short film, working closely with care home stakeholders.