Children & Young People Award 2018 winner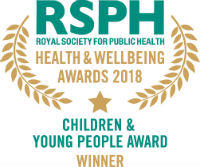 WINNER
Project: Intensive behavioural intervention to improve sleep in vulnerable children
In partnership with Sheffield City Council and Sheffield Children's Hospital, this project used a behavioural approach to improve sleep patterns in two groups of vulnerable children and developed a pathway for city-wide implementation and sustainability.
The Council commissioned the charity to train 25 Sleep Practitioners to deliver a behavioural sleep approach to parents, carers, residential staff and where appropriate directly to the young person. This work found that there was a significant need for sleep support amongst children with ADHD and looked after children. The Health Foundation provided funds for a pilot and the cross-sector team delivered the project throughout, demonstrating excellent partnership working.
Two sleep practitioners from the Multi Agency Support Team (MAST) at Sheffield City Council led support. The charity and practitioners provided supervision and developed an implementation package suitable for working within MAST. Families with a sleep issue were identified and prior to intervention, the research team visited the families to undertake a baseline assessment of sleep issues, quality of life and well-being.
39 children completed the pilot programme which included intervention and evaluation. 75% of the children had ADHD and 25% were looked after children. The programmes were carried out in the children and young people's homes as well as in residential settings.
The main beneficiaries of the project have been the children and young people who have had their sleep patterns improved. The primary word used to describe the mood of the child on wakening changed from 'grumpy' to 'happy'. The impact of sleep deprivation on the parents' wellbeing improved for all measures with 100% saying that they would recommend the programme to others.
The success of the project is best described by the self-reported average 2.4 hours extra sleep per night after the sleep programme. This equates to two extra night's sleep a week. Families described the intervention as life-changing, with one family reporting having 'replaced bedtime battles with family time'.
It has established a strategic group to support local implementation and produced a draft delivery model which it is hoped will be replicable for other areas. The Children's Sleep Charity is key to the spread of the model beyond Sheffield and has engaged stakeholders from politics and the media on a national level.
FINALIST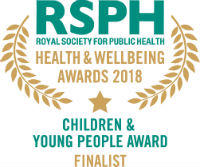 Project: Breathe Magic Intensive Therapy Programme
Breathe Magic Intensive Therapy Programme (BMITP) is an intensive goal-oriented motor therapy programme teaching close-up magic and performance skills to children and young people with hemiplegia. Designed to appear non-clinical and non-educational - so as not to feel like therapy - it successfully engages participants whilst providing a mechanism for delivering intensive upper limb therapy.
Breathe Magic delivers 78 hours of direct therapeutic input over a 10-day intensive camp culminating in a final magic show for family and friends. It is followed by three bi-monthly club workshops for six months to support consolidation and functional application, as well as psychosocial development.
Each trick and activity are carefully chosen to incorporate a series of precise exercises that help develop essential movements (e.g. forearm rotation, grasp and manipulation, arm extension/flexion, etc) and bimanual actions required in everyday upper limb function. Every element of our programme can be adapted to make them easier or more challenging according to individual therapy targets.
Magic Clubs promote long-term consolidation and translation of skills into community and school settings. Every element of our programme can be adapted to make them easier or more challenging according to individual therapy targets.
FINALIST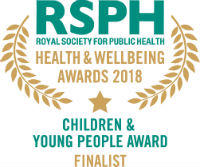 Project: The Hive
The Hive Service is a free health and wellbeing service that supports all young people aged 16 to 24 in Camden. It listens and ensures that young people's voices are heard.
This service was co-produced by young people from inception to delivery and offers support in areas such as personal development; health and wellbeing; sexual health advice; employment and education; and substance misuse advice.
This is achieved by a range of services including one-to-one work, a social hub, and social enterprise Underground Camden Tours.
This is a unique approach to mental health – viewing mental health in the widest possible terms and creating a service that is non-clinical, accessible, flexible, and creative and keeps each young person at the centre of their own journey. The centre looks and feels like a cross between a social hub and youth club and the vibe is a welcoming and therapeutic environment – very few of the young people involved would see themselves as being part of a mental health service.
Since the service started in September 2015, The Hive has grown considerably and is now one of the go-to mental health services for young people in Camden which is trusted and respected by both young people and professionals.