Children & Young People Award 2019 winner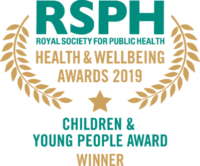 Winner
BZ Bodies
Project: BeeZee Families
BZ Families is a multi-component, holistic programme that aims to support children and young people (5-15 years) who are overweight or obese and their families (everyone attends all sessions together as a family) to sustainably manage their weight.
The programme uses local physical activity providers to deliver activities that allow for sustainable exit routes into community opportunities. The sessions provide families the chance to try lots of different activities to see if there are some that the families enjoy and would like to continue with. The goal of the session is to reframe physical activity as something that is fun, easy to access locally and great for family bonding. It also includes cooking sessions to increase confidence in preparing, cooking and serving balance meals.
---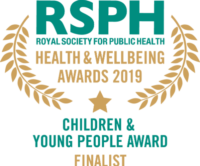 Finalist
Community Links
Project: More than Mentors
More than Mentors is an evidence based, psychologically informed and innovative model of peer mentoring, which is co-facilitated by youth practitioners and supported by clinical supervision.
The programme supports young people by offering an early action approach to addressing mental health needs, through building resilience and enabling opportunities for change. The programme works with young people, aged 8-21 years, in schools and community groups.
---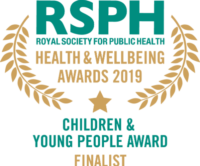 Finalist
YC Hertfordshire
Project: The Empathy Project
The Empathy Project is an innovative peer-to-peer social prescription scheme for 11-17 year olds in A&E departments in Hertfordshire. Many present at A&E with mental health issues/harming behaviours.
The Empathy Project's peer-volunteers provide practical support and social prescribing for young people waiting to see busy clinical staff.
The programme has reached more than 1400 young people. 350+ recipients with mental health issues have benefitted from social prescribing and this has enabled them to access appropriate early help, leading to improvements in mental wellbeing and reduced harming behaviours.