Community Health Development Award 2017 winner
WINNER
Actes Trust
Project: Trending
Trending is a new concept clothing bank, providing good quality clothing to people in Middlesbrough so that they can be better equipped for employment, education and training. ​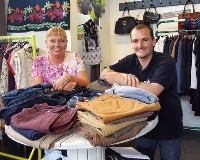 ​People bid for items through a Facebook page and collect clothing from the boutique-inspired Trending shop, enabling people to accept clothing donations with dignity.
Actes Trust secured funding from Talent Match Middlesbrough to develop Trending. After consulting with Talent Match clients, it became clear that there was a need for young people to be able to access clothing, and a preference for a more dignified approach to securing second hand items.
Research indicated that around 25% of Talent Match clients had one or just a few sets of casual clothes, and over 60% did not have interview clothes, leading to decreased confidence and not making the right impression when meeting potential employers or similar.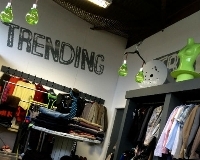 Actes worked with Talent Match's Young People's Panel to transform an empty business unit into a boutique style shop featuring inspiring displays, changing areas, washing, drying and ironing facilities. It then developed an engaging brand and online presence to promote Trending, supported by convenient clothes drop-off and collection points throughout Middlesbrough for both donations and service users.
User feedback is positive, with many citing improved confidence and enhanced self-esteem/pride linked to their new clothing. It has also had a positive impact on the local community, beyond the immediate needs of clients benefitting from the service.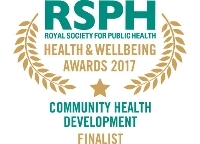 FINALIST
Project: Active Local Links
Active Local Links is a project based on the Isle of Dogs that sets out to address heath inequalities through asset-based community development.​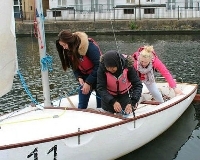 ​The project kicked off in October 2015, with 12 mums, the parent liaison officer from Cubitt Town School, and the Tower Hamlets public health team.
Through challenging volunteer mums to find out about the opportunities, and share them across their social networks, Active Local Links was born. Mytime Active formally stepped in to support it in August 2016, with a lead officer specialising in co-producing a range of community led activities.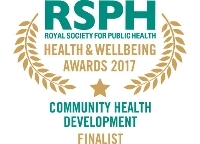 FINALIST
The Friends of Hednesford Park
Project: Signal Box Community Educational Hub
Through the Signal Box Community Educational Hub, The Friends of Hednesford Park holistically targets health issues through free weekly activities for vulnerable adults and young people. Supported volunteers then provide community events in the park and the local community.​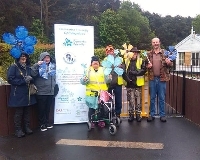 ​The aims of the three year project are to provide support for physical activity, nutrition advice, alcohol misuse, self-care and prevention.
The Signal Box is a historic building that was rescued from demolition by Staffordshire County Council and Cannock Chase Council. When fully restored, the signal box will be an Educational Hub that will provide weekly courses for all sectors of the community and will directly connect young people with their heritage.