Community Health Development Award 2019 winner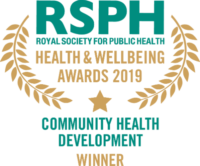 Winner
Basis Yorkshire
Project: Sex Worker Health Advocacy
Our project has sought to address the health needs of women sex working in Leeds, particularly those with complex physical and mental health needs. The project aims to work with women with poor health and who are most marginalised and stigmatised in society to improve their health, and it ensures support is not limited to acute health needs (substance abuse, sexual health) but addresses all aspects of their health.
The project also works with local health services to better understand the barriers sex workers face in getting into health services; most women are frightened of judgement or experience high levels of trauma. The project also works with health-care staff to better understand the health issues of women.
---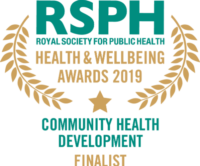 Finalist
British Islamic Medical Association
Project: Cancer Screening Awareness
There is evidence that uptake of cancer screening is poor amongst British Muslims. The British Islamic Medical Association decided to raise awareness of and dispel the myths surrounding these programmes by reaching out to the public using mosques, community centres and radio stations across the country.
The British Islamic Medical Association members who helped deliver the campaign were health care professional from various backgrounds including GPs, Consultants, Nurses, Pharmacists and senior medical students amongst others.
This project has also been awarded the Public Health England Commendation 2019: Reducing Inequalities at Community Level.
---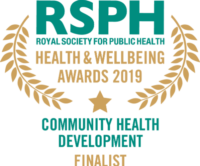 Finalist
Friends, Families and Travellers
Project: Traveller Health Improvement
In light of the stark health inequalities faced by Gypsy and Traveller communities, FFT developed an asset-based peer-approach model of health improvement.
By building relationships with people through assertive outreach, delivering RSPH training and supporting the development of a 'Health Champions' network, FFT enable people to actively participate in improving their own and their community's health.
The project provides a culturally bespoke service to offer Gypsies and Travellers: health improvement and activity advice, brief interventions, training opportunities and promotion of campaigns and volunteering and health champion opportunities