Workplace Health & Wellbeing Award 2016 winner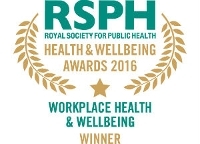 WINNER
Project: Better Health at Work
A-One+ Integrated Highway Services is a road maintenance contractor working on behalf of Highways England to maintain the strategic road network. Its workforce is over 1,000 strong and is predominantly made up of male road workers.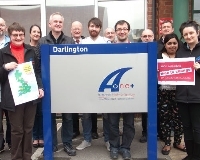 ​Safety, health and wellbeing is the number one priority for A-One+. It follows the Better Health at Work Framework provided by the TUC, regional councils and Public Health North East which requires the completion of a strict criteria and delivery of a number of campaigns.
A-One+'s programme handholds employees to take steps to improve their health and drives engagement with its workforce, their families, clients and supply chain to deliver this.
A-One+ has a team of trained volunteer health advocates from all areas of the business who promote health and wellbeing campaigns and signpost individuals to further information or medical assistance when required.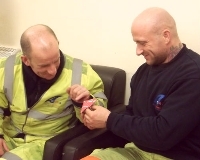 ​All advocates undertake Health Advocate training and are offered further training on how to promote wellbeing that they can use and share with others, both within the company and the wider community.
Campaigns are delivered to staff at times and locations that suit them, with the start of shifts (7am/pm) in the operational depots being the most effective. Staff are paid to attend the sessions which are intended to be both fun and engaging. Recent topics have included mental health, healthy heart, sleep management, cancer awareness, alcohol awareness.
Following innovative awareness sessions for example, some people have felt motivated to seek advice and have then been referred to health services. There have been cases of illness detection through this process such as skin cancer. Mental health has also seen a huge improvement in the way it is seen and supported.
The programme evaluation demonstrates that employees are much more aware of lifestyle choices, early signs of common illnesses and are more willing to take action. It shows a genuine change in culture: for example, employees talk about wellbeing now like they talk about football, are open to conversations and talking about any health concern.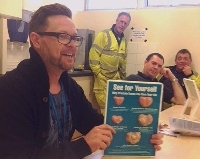 A-one+'s workplace is now somewhere where health can be talked about and where colleagues encourage each other to take part in health awareness initiatives.
In addition to improved health and wellbeing, A-one+ has seen increased levels of employee engagement and satisfaction. Absence rates have also improved, which results in reduced healthcare costs, temporary recruitment and overtime.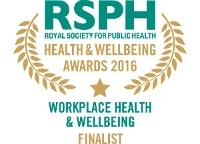 FINALIST
Project: Health EY
Launched in 2014, Health EY is EY's integrated firm-wide approach to health, mental health and wellbeing. It provides tools, knowledge, understanding and support to help employees take responsibility for their own physical and mental health.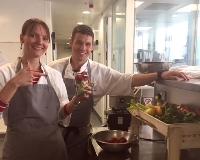 Prior to that, health benefits were not available to all its employees and illness was noticeably affecting employee engagement and retention rates. Meanwhile, there was no joined up governance, processes or oversight on health-related issues. These all demonstrated that healthcare needed to be commissioned with a strategic approach.
The programme has been sponsored by the senior leadership which has encouraged engagement right across the organisation, enabling it to become part of business as usual, rather than 'just another initiative'.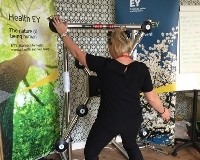 Health EY has been fully inclusive, providing staff with support and education no matter what their background, ensuring that everyone has access to health care. This has enabled access to support, health care and information that staff may otherwise not have had.
It is now integrated within the employee life cycle at EY, with various touchpoints requiring different interventions. Its model is entirely replicable due to the creation of an operating model and approach to strategic health and wellbeing in a firm.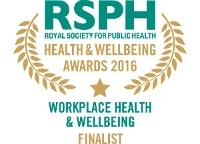 FINALIST
Project: Kier Health and Wellbeing
Many Kier sites had previously promoted employee health but generally, information and initiatives were inconsistent and sporadic. Following the success of workplace health support at its Bedfordshire site (Kier HQ), Kier launched a Health and Wellbeing programme in July 2015 to support the whole company.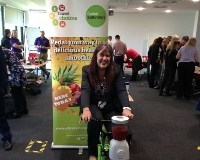 The programme provides regular evidence-based information and education regarding risks and benefits associated with certain health behaviours, giving all its employees the opportunity to make an informed choice about changes to their lifestyle.
Kier's Health Champions are key to the success of the programme. Kier successfully applied to become an accredited RSPH training centre, and to date now has 60 qualified Health Champions based across the UK with another 50+ awaiting onsite training.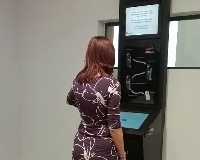 Health Champions can offer brief advice or signposting to national, local or third sector organisations for behaviour change or more in-depth support. They generally have good local knowledge and knowing their colleagues well may help them to encourage the uptake of such changes.
Awareness of the programme has spread throughout Kier's UK sites and the Middle East, and there is positive interest from both management and employees for health and wellbeing to become an integral part of working for Kier.