Workplace Health & Wellbeing Award 2017 winner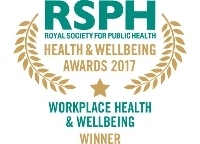 WINNER
Pioneering Care Partnership
Project: Better Health at Work Award County Durham
The Better Health at Work Award (BHAWA) provides a structured approach to tackling health inequalities in the workplace.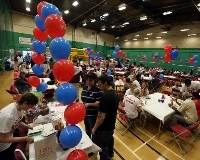 A range of interventions/campaigns (e.g. diet/nutrition and mental health) are delivered and advocates recruited/trained to champion health/wellbeing activities, currently in workplaces across County Durham.
The Pioneering Care Partnership (PCP) in partnership with County Durham and Darlington NHS Foundation Trust (CDDFT) have been supporting workplaces since January 2015 to achieve the BHAWA along with the Local Authority, local businesses and the community/voluntary sector.
The PCP has a dedicated team which supports workplaces to meet the criteria for the different Award levels (Bronze, Silver, Gold, Continuing Excellence and Ambassador Status) by offering/delivering health interventions/activities that contribute to building their Award Portfolio.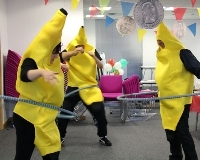 All workplaces begin at Bronze and progress systematically upwards through the levels. An annual assessment is undertaken and all levels of the Award have appropriate set criteria and workplaces are required to demonstrate how this criteria is met by providing evidence at each stage to build into their Award Portfolio. Workplaces are given up to a year to complete each level, and assessments are carried out annually from July to November.
Health Advocates are recruited in each workplace to act as the point of contact for employees and have a key role in involving/motivating employees to actively participate in the process. Opportunities to exchange good practice with other workplaces are facilitated through a range of mechanisms including meetings, training and networking events to help develop a positive wellbeing culture in workplaces across County Durham.
This project was also awarded the Public Health Commendation 2017 for Reducing Inequalities at Community Level.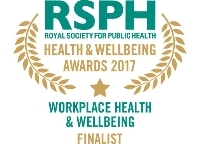 FINALIST
Project: Nestlé UK and Ireland Employee Health & Wellbeing Programme
Nestlé UK and Ireland (UK&I) identified that the wellbeing of its employees is crucial for its business to be successful and the workplace is the ideal place to encourage healthier behaviour.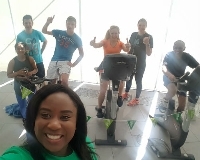 Through its Health & Wellbeing programme, it is promoting healthy behaviours and helping employees develop a broad understanding of health improvement so they can make informed choices about their health and live longer and more productive lives.
Introduced in 2013, its employee wellbeing strategy considers health from a whole-person perspective, covering physical and mental health, nutrition, work-life balance and the workplace environment.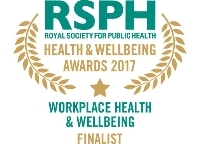 FINALIST
Southampton Solent University
Project: Solent Health
Southampton Solent University's health promotion service, Solent Health (SH), recognises that the settings in which people live their daily lives are crucial in determining their health.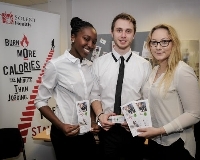 It works to create supportive environments for health via a wide range of programmes, helping the university community to take more control over, and improve, its health.
Since its inception, SH has evolved considerably in terms of its remit and is now a valued part of the University life. The programme has added value to organisational performance as well as contributing towards wider public health priorities.