Workplace Health & Wellbeing Award 2018 winner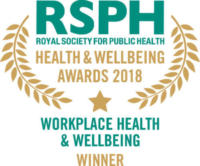 WINNER
Project: The Nomura Health Blueprint
The Health Blueprint is a measure of Nomura International's top ten health risks, with risk capture and reactive and proactive spend. Using data from six internal and external reports, including clinical, perceived and financial measurements, the aim is to improve employee health and wellbeing each year.
The blue print takes three months to complete, and is delivered over seven meetings starting in October, with the final blue print being delivered in December for the year ahead. Key Health data is delivered during October, with six ends-of-year meetings, which covers clinical, financial and perceived data, collected from June 2016-July 2017. This data is provided by external service providers, to the respective heads of Human Resources, Health and Safety and Real Estate.
The final meeting pulls all findings together to create the end-of-year blueprint with proposed solutions for the next financial year. The main outcome success is measured by the following metrics:
Health Changes – review health risk capture amounts from previous years and establish if they had a positive result on the health of the workforce
Financial Changes – review the projects from the previous year and analyse to see if they changed the reactive health spend into proactive health spend
Health trends – demonstrate, between the national average and against our peer group of financial services and the demographics inside the business
During November, an onsite team of health specialists reviews the data to analyse and review the trends. The projects are researched from solutions that other companies have created and the latest technology available, along with common sense approach pathways. Many areas of health and wellbeing are considered.
This project has also been awarded the Public Health England Commendation 2018: Sustainable Development.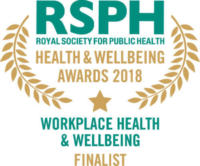 FINALIST
Project: B. Healthy B. Braun
The B. Healthy B. Braun programme aims to help employees become more aware of how lifestyle behaviours can influence current and future health, offering practical support and advice on small changes which fit in with the demands of everyday life.
While the campaign's main target audience is employees at B. Braun Medical Ltd in Sheffield, the organisation recognises it will influence families, social circles and peer networks through the cascading benefits. As the programme has grown, the initiatives reach out to communities across South Yorkshire too, and it also works to engage field-based staff at sites in Birmingham and Leeds.
The campaign is now shaped by employees, for employees and the initiatives are designed to be accessible and inclusive, so that everyone has the opportunity to make healthy choices. It uses uncomplicated language around health improvement and offer a mix of lower-level and higher-level initiatives to aid involvement.
For the organisation, the programme's success is measured by its performance as a catalyst for culture change, with 'moving more' embedded into staff populations that understand the need to improve health outcomes through increased physical activity. The campaign is another step for B. Braun in achieving its company vision to protect and improve the health of people.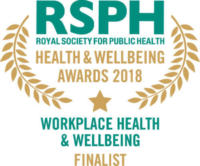 FINALIST
Project: LiveWell
LiveWell is Rolls-Royce's healthy workplace award and its long-term plan to improve employee wellbeing, across its global operations, by creating work environments which support wellbeing, removing barriers to healthy behaviour, and motivating employees to lead a healthy lifestyle. It aims to improve employee health by assessing and improving four modifiable risk factors: physical activity, nutrition, smoking cessation and mental wellbeing.
Initiatives that have run in the past year include Wellbeing Weeks, team walking challenges, biometric screenings, mental health roadshows, smoking cessation talks, personal resilience motivational speakers, family days and walking meetings.
Success for LiveWell in the short term is seeing healthier, more motivated and more productive employees, with lower levels of sick leave. It aims to have more conversations about wellbeing and support its people to work towards being sustainable themselves.
It sees the long-term benefits as achieving a sustainable workforce with long-lasting good health, happiness and purpose for our colleagues. It expects to see increased productivity and engagement, as well as reduced sickness absence and lower healthcare costs, which in turn also contribute to reducing the burden on public healthcare.