Healthier Lifestyles Award 2017 winner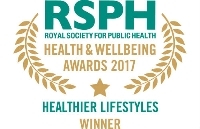 WINNER
Evolve: A Social Impact Company
Project: Project HE:RO (Health Engagement: Real Outcomes)
Project HE:RO addresses physical, emotional and cognitive health challenges faced by children aged between 5 and 11 through the placement of highly trained and motivated Health Mentors in schools.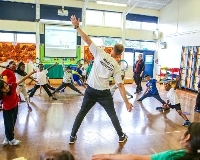 The programme currently operates in Birmingham, Bradford, Cardiff, Coventry, Lincoln, London, Nottingham, Sandwell, Scunthorpe and Wolverhampton, and its aim is to enable the beneficiaries to lead longer and more fulfilled lives.
Project HE:RO involves recruiting, training and managing a current team of 80 Health Mentors in over 100 primary schools in ten geographical areas in England and Wales.
Health Mentor placements in schools range from one to five days per week for the full academic year. At the end of each year, progress is reviewed against objectives and provision required for the following year is discussed.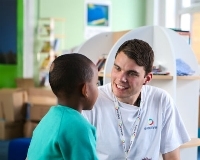 To underpin the programme, it has developed a bespoke Level 4 Qualification in Health Mentoring, in partnership with Newman University in Birmingham. This compulsory induction course takes 12 months to complete and equips individuals with the knowledge, skills and experience to fulfil the multi-dimensional job description of a Health Mentor.
Diet choices made by children at lunchtime are addressed using a combination of mentoring sessions, classroom workshops and informally in the canteen and during the school day.
Physical activity is another key feature of the Health Mentor's role. However, it is when this aspect of a child's life is contextualised and part of a holistic coaching programme when children start making consistent, independent and informed choices about their lifestyle.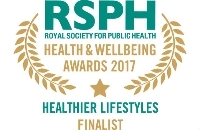 FINALIST
LiveWire (Warrington) CIC
Project: Fit to Tackle
Fit to Tackle is a targeted weight management programme for inactive, obese males in disadvantaged areas of Warrington. It challenges men who are not currently engaged in physical activity and who have a BMI of 25+ to 'tackle' their physical and mental wellbeing.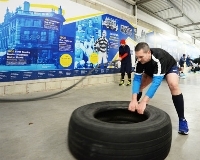 Sessions took place three times a week over a 12 week period, putting participants through their paces in a variety of exercises and encouraging each other to support each other.
The delivery model has proven to be a tremendous success, resulting in requests from female friends and family to develop a programme for them.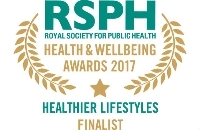 FINALIST
Public Health Dietitians in Wales
Project: Nutrition Skills for LifeTM
Nutrition Skills for LifeTM is an all-Wales programme developed and co-ordinated by NHS dietitians. It provides training to enable frontline workers, volunteers and peer leaders from health, social care and third-sector organisations to promote healthy eating and prevent malnutrition.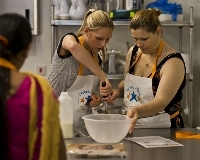 Introducing a national nutrition skills training programme has provided a standardised, consistent, evidence based approach. The programme has empowered individuals and communities to take action to improve their health and wellbeing.
By training people who work closely with, and understand their needs, the programme has successfully reached vulnerable groups including infants and children, older people, the homeless, looked after children, Gypsy and Traveller communities.