Public Mental Health & Wellbeing Award 2017 winner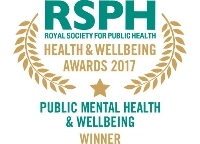 WINNER
Addaction UK
Project: Mind and Body
Mind and Body is an early intervention programme that supports young people involved in or deemed vulnerable to self-harming behaviours.
It is currently delivered across Kent, Cornwall and Lancashire and helps participants to talk openly about mental health, reducing stigma and helping them develop more positive coping strategies.
The programme is predominantly run within secondary schools across years nine to twelve. It begins with an initial assembly to introduce the programme and explain how it works. To offer context, the facilitator highlights mental health as a growing issue of concern for many young people but something that is often still not spoken about due to fears around stigmatisation.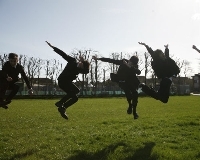 Young people accepted on to the programme are placed into small groups where they are able to explore the topics of mental health and self-harm without being judged or stigmatised. Whilst not normalising self-harm as a behaviour, it seeks to normalise talking honestly about mental health and as the programme develops, young people are able to realise they are not the only ones experiencing difficult thoughts and emotions.
Outcomes have been very encouraging from the 49 pilot participants. There was a programme completion rate of 95.9%, and more than a quarter of those self-harming at the start had completely stopped by exit stage. 78.7% of participants were also able to report an improvement in their emotional wellbeing with wider improvements (including improved relationships with family and peers and better engagement at school).
This project was also awarded the Public Health Minister's Award 2017.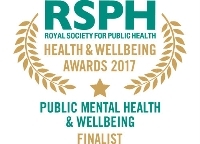 FINALIST
Mosaic Clubhouse
Project: Mosaic Clubhouse
Since 1994, Mosaic Clubhouse has helped people affected by mental illness to increase their engagement and participation in the local communities in the London Borough of Lambeth. This initiative supports people living with a mental illness to have a productive and satisfying quality of life.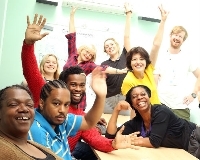 Mosaic follows the internationally recognised 'clubhouse' model of rehabilitation whereby staff and attendees (referred to as 'members') work together to run the Clubhouse.
Every member has strengths, talents and abilities to offer to the Clubhouse community and works side by side with the staff team to deliver clubhouse activities, offer support to fellow members and achieve a common goal.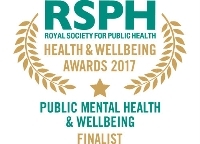 FINALIST
The Reading Agency and the Society of Chief Librarians
Project: Reading Well Books on Prescription
Reading Well Books on Prescription helps people manage their health and wellbeing through recommending helpful reading. The scheme has been developed by The Reading Agency in partnership with the Society of Chief Librarians, and is funded by Arts Council England and The Wellcome Trust.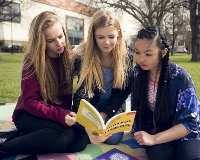 The programme curates book lists of quality-assured titles, recommended and endorsed by health experts and people with lived experience of the conditions covered.
Books can be recommended by health or social care professionals from the relevant Reading Well list. People can also select a book from their local library without a professional recommendation.