Technology & Health Innovation Award 2017 winner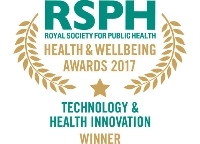 WINNER
Solutions 4 Health
Project: FallsFree4Life: QTUG Technology
FallsFree4Life (FF4L) aims to provide early detection of falls risk using innovative QTUG technology and prevention interventions to lower risk, prevent hospital admissions, and reach BME populations. Both Bracknell Council and Slough have commissioned FF4L for their 65+ and 60+ years residents respectively.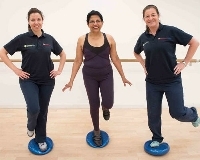 The heart of the service is the assessment tool, QTUG. It measures gait and mobility using body-worn sensors during a standard Timed Up and Go (TUG) test, and produces an objective assessment of mobility, falls risk and frailty based on average values for age and gender.
QTUG builds on the 'TUG' test, but instead of healthcare staff using a stopwatch to time how long it takes a patient to walk 3m and return to a chair (average 12 seconds), QTUG adds two accelerometers to a client's lower legs, which communicate with a tablet.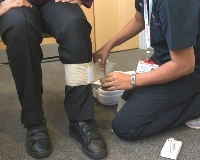 The test outcome is produced as a percentage and placed within the low, medium, high or very high falls risk categories. Interpreting these 'indicative' risk scores effectively, as part of a person's overall clinical assessment, was critical to enabling FF4L staff to make a clinical judgment on a person's mobility requirements.
Feedback from FF4L staff has shown that they recognised the benefits of QTUG, not only in terms of its portability and flexibility when used in different locations, but also as a means of motivating and increasing their patients' self-confidence. Patients often expressed their appreciation to staff on the visualisation of QTUG pre- and post-test results, as it helped them to understand the benefits of exercise and encouraged them to keep active.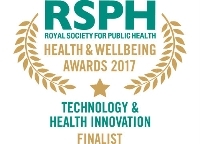 FINALIST
Best Beginnings
Project: Best Beginnings: evaluating the impact of embedding digital resources into perinatal services on healthcare professionals, mothers to be and new parents
Best Beginnings aims to inform and empower parents and professionals to reduce health inequalities.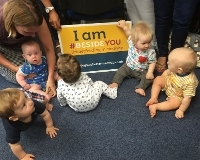 Its goal is that all children in the UK have the best start in life by creating and distributing engaging digital resources that are fully endorsed and recommended by healthcare professionals, training healthcare professionals and influencing policy.
Best Beginnings recognised that the best way to ensure these resources were fully utilised was to involve healthcare professionals in recommending them to their clients, on the premise that fully evidence-based resources that were deliberately accessible to mothers to be and new parents would also serve to support professionals' practice.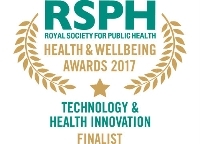 FINALIST
Healios
Project: Healios
Healios is a specialist provider of psychological services focused on delivering improved outcomes and user experience for people affected by mental illnesses. It combines well-proven psychological techniques with leading technology and experienced clinicians to bring a unique interactive experience for the entire family.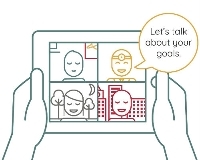 Healios is the only provider of online Family Intervention, enabling patients and their families to access the same high quality care no-matter where they are in the country.
This unique digital experience integrates several innovations including virtual nurse avatar, relapse prevention tools and interactive online portal to deliver evidence-based psychological therapies.