Public Health England Commendation 2018 winner: Sustainable Development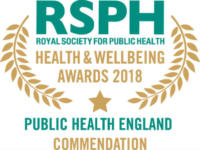 WINNER
Project: The Nomura Health Blueprint
The Health Blueprint is a measure of Nomura International's top ten health risks, with risk capture and reactive and proactive spend. Using data from six internal and external reports, including clinical, perceived and financial measurements, the aim is to improve employee health and wellbeing each year.
The blue print takes three months to complete, and is delivered over seven meetings starting in October, with the final blue print being delivered in December for the year ahead. Key Health data is delivered during October, with six ends-of-year meetings, which covers clinical, financial and perceived data, collected from June 2016-July 2017. This data is provided by external service providers, to the respective heads of Human Resources, Health and Safety and Real Estate.
The final meeting pulls all findings together to create the end of year blue print with proposed solutions for the next financial year. The main outcome success is measured by the following metrics:
Health Changes – review health risk capture amounts from previous years and establish if they had a positive result on the health of the workforce
Financial Changes – review the projects from the previous year and analyse to see if they changed the reactive health spend into proactive health spend
Health trends – demonstrate, between the national average and against our peer group of financial services and the demographics inside the business
During November, an onsite team of health specialists reviews the data to analyse and review the trends. The projects are researched from solutions that other companies have created and the latest technology available, along with common sense approach pathways. Many areas of health and wellbeing are considered.
This project has also been awarded the Workplace Health & Wellbeing Award 2018.
​Winners of the Public Health England Commendations are selected from the finalists of the corresponding year's Health & Wellbeing Awards.