Public Health Minister's Award 2016 winner
The organisations recognised by this year's Public Health Minister's Award have been selected from the category winners of the Health & Wellbeing Awards 2016.
The Health & Wellbeing Awards 2018 is now closed for entries.
WINNERS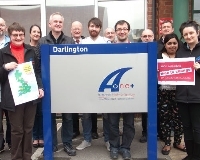 Project: Better Health at Work
A-One+'s programme handholds employees to take steps to improve their health and drives engagement with its workforce, their families, clients and supply chain to deliver this. It has made the workplace somewhere where health can be talked about and where colleagues encourage each other to take part in health awareness activities...read more.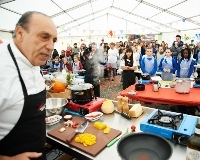 Project: Food Education through Cooking Skills
Food Nation is a social enterprise based in Newcastle. It focuses specifically on addressing a range of diet-related health inequalities for individuals and groups. Its programme includes content on practical cooking skills at a range of experience levels, food hygiene, food growing, understanding and using nutritional information, meal planning, shopping and budgeting...read more.
HIGHLY COMMENDED
Project: Making music for health and wellbeing
The Royal College of Music's Centre for Performance Science is recognised internationally for its contributions to the field of music, wellbeing and health. This project rigorously explored how active engagement with the arts can support and enhance mental and physical health in community and NHS settings...read more.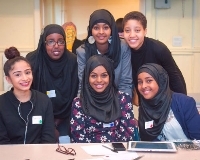 Project: Youth and Schools Programme
FORWARD is a third sector organisation making an important contribution to tackling female genital mutilation (FGM) in the UK. This programme is related to its work with young people which seeks to deliver an early intervention to mitigate health problems sooner and lessen the cumulative effect of long-term health complications...read more.
COMMENDED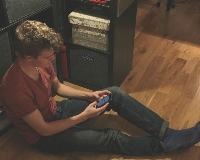 Project: The eSexual Health Clinic System for Sexually Transmitted Infection Management, Prevention and Control
Barts Health NHS Trust developed, implemented and evaluated an online medical care system for STI management, prevention and control. It enables a person tested for chlamydia to get their test result and all medical management online by following an automated online clinical consultation, leading to collection of antibiotics from a community pharmacy...read more.​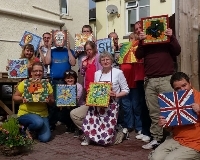 Project: Livewell Arts Festival
The focus of the Livewell Arts Festival was to promote and celebrate creativity and mental health and wellbeing in and around Plymouth. Its events were held in a variety of local settings, including community centres, parks, cafés, care centres and mental health facilities, and targeted vulnerable populations...read more.