#LidOnLoots
The Gambling Health Alliance (GHA) is asking the Government to take a stand on loot boxes in video games. You can get involved and show your support for #LidOnLoots on social media, by getting in touch with DCMS, or sharing your experience of gaming and loot boxes.
---
Tell us what you think - Take part in our Twitter poll
What do you think of loot boxes in video games?

— Gambling Health Alliance (@GamblingHealthA) November 20, 2020
---
Are you a gamer? Support us on social
I support Lid on Loots and the call for gamble free games for under 18s. Video gaming shouldn't encourage young people to gamble #LidOnLoots
When I play video games I don't want to be set on a path to harmful gambling. Loot boxes should be recognised as a form of gambling and players should be better protected. It's time to put a #LidOnLoots
FIFA was voted as having the most negative gaming experience because of featuring loot boxes. Let's put an end to gambling in video gaming @EA #LidOnLoots
Download our #LidOnLoots images for social
Click on an image to access the full-size downloadable versions.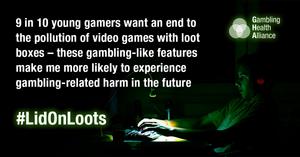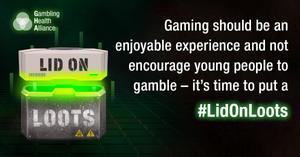 ---
Social image for Twitter, Facebook and LinkedIn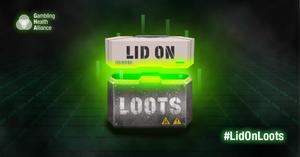 Social image for Instagram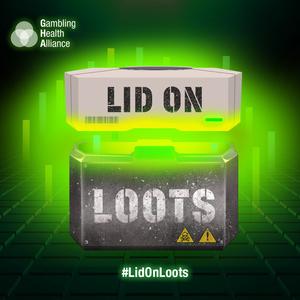 ---
Join our boycott
We are asking supporters to boycott the worst video games that feature loot boxes in the run-up to Christmas. Young gamers rated which of the most popular video games were more negatively impacted by loot boxes, and the top three were:
FIFA, selected by four in five (79%)
Farm Heroes, chosen by two thirds (68%)
Pro Evolution Soccer, picked by two thirds (67%)
This Christmas I won't be buying @FIFA as a present – young people voted it as having the most negative gaming experience because of featuring loot boxes. I won't play a part in introducing under 18s to gambling @EA #LidOnLoots
Calling all Santa's elves to boycott @FIFA this Christmas - young gamers voted it the most harmful because of its loot boxes #LidOnLoots
---
Tell the Government what you think
If you want to tell the Government that you think loot boxes should be classed as a form of gambling and removed from games that children under the age of 18 play, please use our template to email the Minister for Digital and Culture, Caroline Dinenage, at the Department for Digital, Culture, Media and Sport.
---
Sign up for Campaign Updates