Delivering the RSPH Level 2 Award in Encouraging Vaccination Uptake
This piece focuses on the delivery of the RSPH Level 2 Award in Encouraging Vaccination Uptake, through a partnership between NHS England and NHS Improvement and two of RSPH's accredited delivery centres, Health Development Consultancy and Achieve.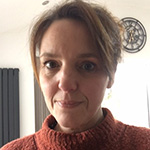 Tracy Smith, Public Health Programme Manager, NHS England and NHS Improvement (North East and Yorkshire)
"The North East and North Cumbria (NENC) Public Health Programmes (PHP) Commissioning Team are committed to developing a range of projects, designed to specifically reduce differences in accessing our existing services as part of our Health Inequalities Strategy.
Several of our services showed an interest in receiving training to support Patients/ Clients who are vaccine hesitant; something that has become more visible during the pandemic. The World Health Organization and NICE recommendations offered an evidence-base which supported a decision to offer a local commissioned project, by funding the RSPH Level 2 Award in Encouraging Vaccine Uptake.
At the start of February 2022 the course details were distributed across the North East and North Cumbria and applications began to increase rapidly. By the end of the 6 week period there had been 214 applicants of which 169 had successfully attended the course; an impressive amount of people in such a short space of time.
There were applicants from a diverse range of roles and levels of responsibility, clinical and non-clinical staff; they included Practice Nurses, School Vaccination Nurses and Health Care Workers, Health Visitors, Midwives, Local Authority Staff, Covid Vaccination staff, Screening and Immunisation Commissioning staff, Community Workers, HM Prisons and Young Offenders Healthcare staff and many more.
The post course evaluations are currently in progress and a 6 week post course feedback form will also be distributed to evaluate how training is being utilised in practice. A full evaluation report will be available by mid-summer. Initial feedback has been very positive and many students enjoyed meeting others from different backgrounds, learning about behaviour change and the tools to support it as well as the workbook used to facilitate the day's course. Several attendees have already offered insight into how the training will be implemented and how it will support their teams in delivering an improved service.
 I cannot thank the training providers (Karan, Jane and Jill) enough – they have been wonderful to work with, very flexible and supportive of me and each other, and from all the feedback received, they have received many praises about their training delivery. It is hoped that the course will help improve vaccine uptake across many vaccination programmes by giving people the confidence and tools to have conversations with vaccine hesitant individuals, groups or communities."
Jane Hughes, Director of Achieve
"It was both a privilege and a pleasure to deliver the training to a group of staff from a wide range of roles who are all involved in this vital field - the delivery and encouragement of UK vaccination programmes" said Jane Hughes, Director of Achieve. "I've been delivering training around behaviour change models for nearly 40 years and I think it is vital that we support people to be able to use them when it comes to vaccination uptake".
"This can often be an emotive subject and it is an area where people can have strong views. It's really important that we give people the skills to manage those conversations, to listen to the individual and identify just what is guiding their behaviour, and to give them the information that might make the difference when it comes to making the decision to take up a vaccination"
"It's been great though to see learners not just thinking about how they will use these new skills and knowledge in these one-to-one conversations, but also when it comes to making changes to the services they deliver and passing on what they have learned to their colleagues. I'm really looking forward to following the impact that they have.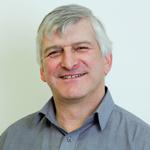 Richard Burton, Director of Qualifications, RSPH
"We're really pleased that NHSEI North-East and Yorkshire and working with both Achieve and Health Development Consultancy to deliver this qualification" said Richard from RSPH. "We are proud to have developed this qualification and to see the impact that it has had so far and we're particularly pleased to the effort made in the North East and North Cumbria to offer the course to individuals working right across the public health workforce".
"We know that the most effective way to achieve behaviour change is to listen to people's views, to find what motivates and what concerns them and to give them good, reliable information that they can use to make an informed decision. This qualification supports learners to do just that and to contribute to the nation's response to the pandemic"
For more information about the qualification, please contact us at [email protected]