Funded by the EU Erasmus+ programme, the European Youth Health Champions project aims to create new, evidence-based, transnational resources to train youth peer educators aged between 14-25.
The project has been designed specifically to meet the needs of young people with fewer opportunities, making non-formal learning in this field more inclusive, and will result in open resources that all participating partners are committed to taking and using to form the basis of new youth peer education for health qualifications in their countries.
This builds upon the approach utilised by RSPH in the Level 2 Young Health Champions Award, which focuses on providing young people with the skills, knowledge and confidence to act as peer health mentors.
Project outputs/results
The four specified outputs/results for this project are:
1. New learning resources in youth peer education to promote health enhancing physical activity
2. A new online learning portal of project resources that is open and accessible for all
3. Young people with fewer opportunities will have contributed to the design and testing of the new learning resources
4. Successful advocacy and dissemination to policy makers and stakeholders in each participating country and Europe-wide at local, regional, national, and European levels
The research
RSPH led the research that informed the project development, and this took place between May 2017 and March 2018. This research showed that the case for using peer education amongst young people to be rooted in the versatility and acceptability of the approach amongst young people and has now been published as a report.
Peer education seeks to influence behavioural change through educational and empowering processes which harness the already occurring social dynamics in communities. It is highly adaptable to different backgrounds and topics, whereby the notion of "peer" goes beyond age or sex and extends to community in the widest sense.
This research has clearly highlighted the evidence that peer education increases the knowledge and skills of those involved, with findings revealing that it is a particularly useful method when tackling sensitive issues such as sexual health, HIV prevention, domestic violence among others, and lends as an effective method when introducing young people to healthier lifestyles in European countries.
Competencies framework
The main output of this research has been the development of a competencies framework, to guide the development of an open access training programme for peer educators.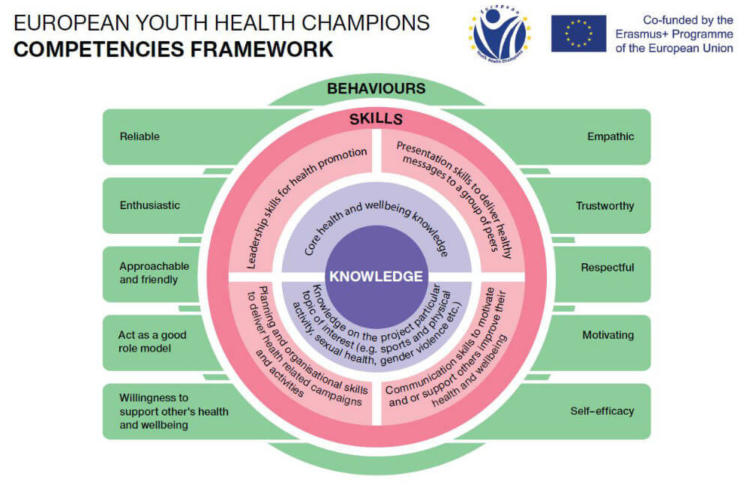 What's next?
Dissemination events across all participant countries including Belgium, Bulgaria, Denmark, Italy, Malta and the UK in early 2019
Project partners
The project is a six-country initiative supported by the following organisations: