Public Health Wales and Policing and Criminal Justice partners across Wales, have signed an agreement to work together to improve the quality of life, wellbeing and safety of people living in Wales.
The Public Health, Policing and Criminal Justice Partnership Agreement signifies a commitment to change the approach to policing by using a public health, evidence base to understand the current Policing and Criminal Justice context and identify interventions to tackle root causes of vulnerability related crime.
This new agreement recognises that Policing and Public Health are related. The Police are the first responders to a range of situations involving criminal, civil or public health related issues.
We know that much of what police respond to is related to the preservation of health and wellbeing, therefore taking a public health approach provides a useful framework to understand the risk factors and the building blocks needed to address vulnerability and increase resilience.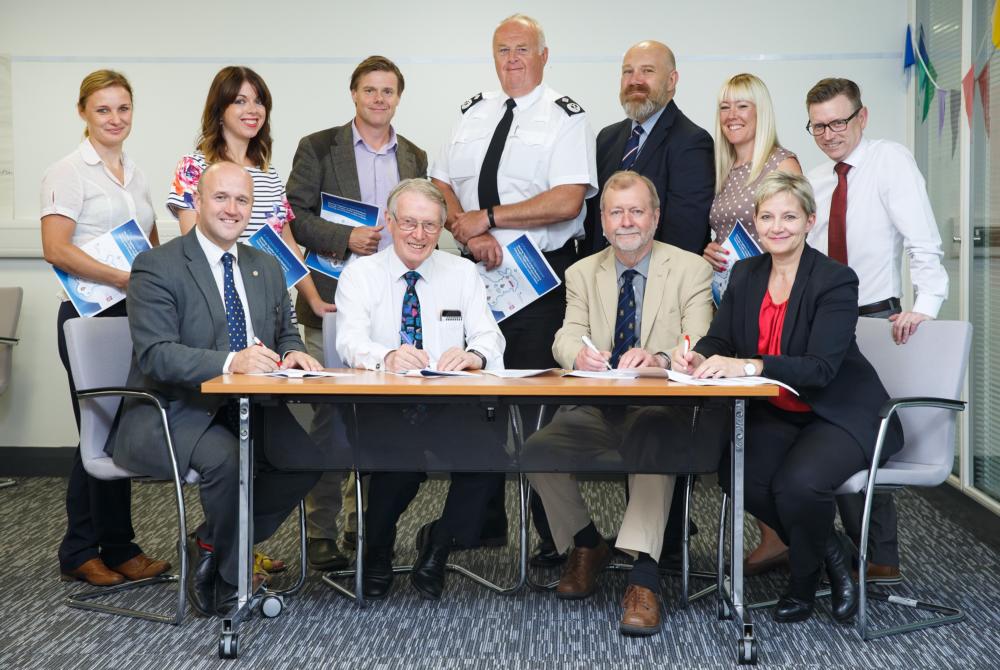 The partners include:
The four Police and Crime Commissioners and the four Chief Constables for South Wales, North Wales, Dyfed-Powys and Gwent
The Director of Her Majesty's Prison and Probation Service in Wales
The Chief Executive of the Wales Community Rehabilitation Company
The Director of Her Majesty's Courts and Tribunals Service, Wales
The Director for Wales of the Youth Justice Board
The Chair of Public Health Wales
The Chief Executive of Public Health Wales

Read the partnership agreement

Read the partnership agreement FAQ's