The University of Bradford
The University of Bradford is a technology university with over 50 years of cutting-edge research experience. Our research is ranked in the top 50 in the UK (HEFCE 2014) for research quality with three quarters being classed as either world-leading or internationally excellent.
Our mission is 'Making Knowledge Work' – making a real difference to people's day-to-day lives is at the heart of all we do.
Public health on our undergraduate programme closely ties into our mission and is therefore highly valued as a subject to study. At the University of Bradford you'll learn from academic and experts who are shaping the future of their sectors, and you'll learn in this stimulating environment. Our curriculum is designed with input from partners and experts, which means you'll develop skills that are highly valued by employers – along with plenty of hands-on practical experience giving you the best possible start to your career.

---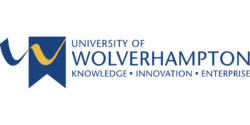 The University of Wolverhampton
The University of Wolverhampton has been offering public health programmes for over 20 years; we deliver one of the longest running and largest BSc Public Health and BSc Health Studies programmes in the UK, as well as an internationally respected Master of Public Health that can be studied on campus or online.
The public health level 6 is apprenticeship ready and students benefit from the excellent teaching team, fantastic resources and extensive connections with public health employers in the UK and overseas.
All students have the opportunity to engage in an international experience to understand how Public Health is addressed globally; currently they can engage in a 2-week study and cultural awareness field trips to either India or China, and they can engage in the annual International conference on Global Public Health.