Blog: RSPH CEO William Roberts comments on the challenges the public health workforce face.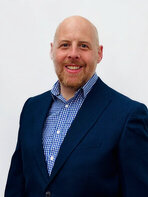 One of the great strengths of Royal Society for Public Health (RSPH) is our membership. It's pretty big (well over 5,000), it's incredibly diverse (varying from community development workers to members of the house of lords) and it delivers many of the everyday things that make the public's health better with little praise or visibility.
It's undeniable that the Covid-19 pandemic has placed a huge strain on all parts of society and that this has led to greater awareness of public health and its importance. It also has placed an immense strain on our members who are part of the wider public health workforce. Earlier this year we asked them to tell us about their roles, their pressures and the things that could be done to have a well-trained, well-resourced and well-supported public health workforce. Over 400 members from across all four UK nations, responded and what they told us is challenging but gives us some hope that there are ways to make it better.
Public health challenges are greater than ever
Our members were able to talk about the significant challenges they have faced over the last two years with 90% saying those were greater than two years ago. Challenges include difficulties in supporting children, young people and families as they wished to, because they were redeployed to battle Covid-19, and working seven days a week to deliver services because of the lack of resources and staff. Whilst these pressures have been exacerbated by the pandemic and over two years of relentless work, many members also talked about the huge pressure they were under pre-pandemic.
Demand for services has increased
Across our members, whether in environmental health, primary care or population health, 85% of respondents said demand for their service had increased. The combination of an exhausted workforce facing unprecedented demand is a real challenge we need to find solutions too.
Services are understaffed
Not only are the challenges and demands greater but recruiting and retaining staff in a time of falling budgets is a real problem. Over three quarters of members said services do not have the workforce to respond to the demand they are seeing.
But it's not all doom and gloom
Despite the enormous pressure our members are under, many respondents believe they can still make a difference, with 48% saying they still want to work in public health (with 15% strongly saying they would leave the field).
RSPH and its members identified six things that can make a real difference:
Adequate funding – public health services need to be properly funded and the workforce adequately paid for the services they deliver. This extends well beyond statutory services and we heard about employees really valuing their staff and the public health skills they have.
Making public health everyone's responsibility – at RSPH we want to provide voice and vision to the wider public health workforce and beyond to support healthier lives. To do this we have to ensure that public health is everyone's responsibility from the individual to organisations, to companies, to the four nation governments. Making public health everyone's business is essential for better public health.
Public health skills – basic public health skills should be embedded across communities, this can make a real difference. If we are going to meet the demand and the challenges we face a wider set of people trained in public health that will need to play their part. At RSPH we have a range of courses and qualifications for people from all walks of life and we believe a skilled workforce is crucial.
Equality, diversity and inclusion – a diverse workforce is essential, we need to support a range of routes into public health and ensure leadership roles reflect the diversity of communities they serve.
Public health as a career – our members talked time and time again about how fulfilling a role in public health can be and the difference they can make.
Listen to the public health workforce – I started by saying our members often do work that make the public's health better with little praise or little visibility. Our members responses show that they must be heard so they can be better supported to deliver the best services and improve their job satisfaction. At RSPH we will continue to give voice to our members and show the diverse and varied ways in which the public's health can be improved. Our regular member spotlights, events and journal articles are testament to the variety of roles that make up the public health workforce and the difference they make.
If you are interested in any of our findings, hearing more from our members or joining us we would like to hear from you - you can do this by emailing [email protected]
If you are interested in becoming a RSPH member, you can find out more here or by emailing [email protected]
You can find out more about our research on the Public Health Workforce report in our Latest News