Guest Blog: COVID-19 and the untapped potential of Environmental Health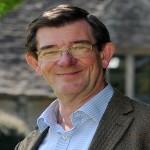 Tony Lewis is a Fellow of RSPH and the Chartered Institute of Environmental Health, where he was Head of Policy for many years. He is also a Chartered Environmental Health Practitioner and joined the Royal Agricultural University in January 2019 as Associate Professor.
Environmental Health Professionals are a naturally stoic and, to some extent, a cynical bunch – it's in our DNA.
Environmental Health Professionals solve the health-related problems generated by living and life and, as Duncan Selbie says, "We are the original Public Health professionals" - in as much as our focus, since our inception in the early 19th century, has been on ensuring the health and well-being of individuals and the communities that we serve. That said, our recent history has seen many local government-based members of the profession increasingly side-lined into narrow, regulatory-based roles and following a mantra of 'better regulation' that has been promoted by successive governments.
Whilst Covid-19 is a disaster, it can be argued that at the professional level, it presents environmental health with a once in a lifetime opportunity to reconnect with its roots and to reassert its public health history and the credentials of its professionals.
Inspectors of Nuisances to Environmental Health Officers
The environmental health profession was borne of accumulated filth and Victorian laissez-faire policies. Adulterated and contaminated food, together with grossly polluted land, air and water and an absence of basic sanitation, delivered a succession of major outbreaks of cholera, typhoid, smallpox, diphtheria, brucellosis and numerous excess deaths.
Initially formed as Her Majesty's Inspectors of Nuisances but evolving into Sanitary Inspectors followed by Public Health Inspectors and more latterly, Environmental Health Officers, the profession lay at the heart of the 19th and 20th century public health movement and health improvement. We truly were the original public health professionals.
Just as outbreaks of cholera and smallpox wreaked fear and havoc across Victorian society, Covid-19 is doing the same now. Given such a climate, it's unfortunate that the environmental health profession had its professional wings clipped by successive governments because of a largely false belief that we are narrow regulators.
Many within the profession have not only questioned the 'regulators' label, but also see it as incongruous, with respect to the broad-based, public health-focused education and training that all environmental health professionals continue to go through.
It is this broad, public health education base that may actually work to the profession's benefit and catalyse its regeneration. It is now hugely important that the profession reasserts its position as the highly skilled and competent public health specialists that its history, knowledge, skills and competency base recognise it as being. It is crucial that the wider public health community, at a time of national emergency, recognises the environmental health workforce as not only being appropriately skilled but also available to be called upon.
Environmental Health Professionals roles during the Covid-19 outbreak
Some environmental health professionals have been or are currently involved in Covid-19 contact tracing and interviewing. However, the current emergency is seeing those employed in the private sector advising their clients on issues ranging from complying with social distancing to working with the NHS to secure the conversion and use of their client's premises as auxiliary hospitals.
Meanwhile, in the public sector, many Environmental Health professionals are being mobilised and authorised to assume responsibility for enforcement of The Health Protection (Coronavirus, Business Closures) (England) Regulations 2020 relating to the closure of pubs, clubs, restaurants and other relevant premises for the duration of the emergency. It is for each Local Authority to decide who undertakes this role. Whilst some local authorities are authorising Trading Standards to undertake this work, most are choosing to use environmental health.
The enforcements of the closure regulations are undoubtedly important. However some local authority staff have available capacity as a result of normal 'planned interventions', including inspections, audits and sampling being deferred until 17th April (at the earliest). This is designed so that footfall in food business establishments is minimal and will enable local authorities to divert potentially diminished resources to urgent reactive work or to other wider public health actions required during the COVID-19 emergency.
During the emergency initial contact between environmental health and all food businesses must be by phone, including with new businesses or where enforcement re-visits are required to assess if remedial action has been taken. Similarly, where businesses are seeking advice about making changes to their practices and processes to meet changing consumer needs, contact is restricted to the phone or email.
Where environmental health professionals determine they have no choice but to visit a premises during the emergency, a decision will be made on whether the circumstances amount to a serious public health risk.
It goes without saying that we are living through extraordinary times and whilst the pandemic is without doubt disastrous for the entire world it does present a once in a lifetime opportunity for environmental health to assert its history and credentials. I only hope that the Government, PHE and Directors of Public Health realise that they have access to a highly trained and competent public health workforce and use us as originally intended.