Guest blog: Catch-up vaccination for boys - The case for action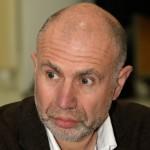 Peter Baker, Campaign Director at HPV Action, makes the case for why we need catch-up HPV vaccination for boys.
Boys across the UK are at last being vaccinated against HPV, a pathogen capable of causing a wide range of cancers and other diseases including genital warts. HPV is estimated to cause 5% of all cancers worldwide, notably cervical and oropharyngeal cancers but also those of the penis, vulva, vagina, anus and other parts of the head and neck. The national HPV vaccination programme was extended to boys from September 2019.
Because HPV causes cancers in both sexes and the vaccination of girls does not protect men sufficiently (especially men who have sex with men) and because unvaccinated men can transmit the virus to unvaccinated women, the vaccination of boys is a major step forward in public health and health equity. The implementation of universal HPV vaccination also brings the UK into line with over 30 other countries that vaccinate, or plan to vaccinate, both sexes.
The boys now being vaccinated in the UK are aged 12/13 (11/12 in Scotland). And therein lies a problem. A major opportunity is being missed to protect another large number of older boys, around 1.5 million, who are relatively easy to reach while still at school or college. This could be achieved through a so-called 'catch-up' programme aimed at boys aged up to 18.
Other countries – including Australia and Austria – introduced catch-ups when boys were added to their national HPV vaccination programmes. In the USA, the CDC is now recommending catch-up vaccinations for both sexes up to the age of 25. So why not the UK too?
The government's vaccination advisors, the Joint Committee on Vaccination and Immunisation (JCVI), is a body with a less than glorious record when it comes to HPV. It took five rather than the scheduled two years to make a decision on boys' vaccination and for too long relied on data widely known to be inaccurate. JCVI has decided that a catch-up for boys is not necessary primarily because 'the success of 10 years of the girls' programme had established good levels of herd protection which meant that there would be limited additional benefits to be gained from a catch-up programme in boys.'
But this argument has negligible plausibility at best. This is because boys over the eligible age for vaccination (11-13) are clearly at the same risk of HPV infection and HPV-caused diseases as those who are now being vaccinated. Moreover, men who have sex with men (MSM) do not benefit from any herd protection created by the vaccination of girls. The HPV vaccination programme introduced specifically for MSM in 2015 and delivered opportunistically at sexual health clinics is unable to reach enough MSM at a young enough age to offer the protection conferred through a comprehensive programme targeted at boys.
The value of protecting older boys is in fact implicitly recognised by the government because the national programme allows boys who missed vaccination at the eligible age to receive the vaccine up to the age of 25. If there really was no need to vaccinate these boys, they could have been excluded from this 'back stop'.
There are several other good reasons for a catch-up. The current policy of offering HPV vaccination to boys who were eligible but who missed out but not to provide a catch-up to older boys will be confusing for boys and their parents and will, rightly, be perceived as unfair, particularly by parents with two school-age sons one of whom is eligible for vaccination while the other is not.
Health inequalities could be exacerbated if, as seems likely, more affluent or better informed parents decide to pay for the private vaccination of their sons in the absence of a catch-up programme. The result could be that a small but significant group of boys from higher-income backgrounds would be protected from HPV-caused diseases while those from lower-income backgrounds would remain at risk.
HPV Action, a network of over 50 organisations that played a leading role in the campaign for gender-neutral vaccination, is now calling on JCVI to reconsider the issue of a catch-up for boys at its next meeting in early February 2020. A change of policy would allow enough time for a programme to start next September.
HPV Action is also asking organisations and individuals who agree about the need for a catch-up for boys to:
Raise the issue with candidates from all parties during the General Election campaign and with those MPs who are elected, ideally in early-January so that they can in turn raise the issue with ministers before the JCVI meeting in February.
Write to the new public health minister as soon as s/he is appointed after the Election.
Write directly to JCVI about the need for a catch-up. Its secretariat can be contacted at [email protected]
Organisations can also include the catch-up issue in their own 'health manifestos' for the Election and ask their own members to raise it with candidates and MPs.
If there is to be a catch-up for boys, the decision has to be made quickly to ensure that as many boys as possible are eligible before they leave school or college. It is therefore vital that ministers, MPs and JCVI are urgently made aware of both the case for action and the strength of feeling among health professionals and the public about this issue.