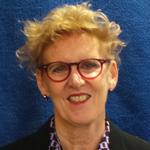 Rosanna O'Connor, Director for Addictions & Inclusion, Office for Health Improvement & Disparities (OHID), outlines the new opportunities and accountabilities set out in the government's new drug strategy.
Today sees the announcement of the government's new drug strategy, a 10 year plan backed by the biggest new investment in tackling drug misuse in many years.
This is great news for the drug treatment and recovery sector and for public health more widely, and it will provide a strong foundation to build on.
It's also a truly cross government strategy, with 6 different departments contributing money and resources, plus a commitment to working together to make sure the strategy is successful.
The new funding will create new opportunities and accountabilities. In this blog, I'll be outlining what some of these are.
New funding and accountability
Most of the money for drug treatment currently comes from the public health grant. But the new strategy comes with substantial new additional funding so we can go further. This Spending Review investment over 3 years will help us to meet the ambitions in Dame Carol Black's review. It will be allocated to the departments involved in the strategy and includes money for:
improving the quality and capacity of drug treatment and harm reduction interventions (£530 million)

housing support for people in treatment and recovery (£68 million)
rolling out the Individual Placement and Support (IPS) employment support approach that helps people in treatment into employment (£21 million)

continuity of care for people leaving prison who need treatment and diverting people away from prison to more cost-effective treatment where appropriate (£129 million)
Money will be allocated to local authorities who will then be accountable for how they spend it, to change the lives of people with drug problems. We have some very specific recommendations in the Carol Black review, which will guide our expectations and the sign-off of the investment.
We'll see this accountability in various ways. OHID will monitor local areas and report on progress to the Joint Combating Drugs Unit. From next financial year (2022 to 2023), this will include publishing an annual progress report on a number of important national and local indicators.
We will also be working to improve the quality of drug treatment commissioning. We have already engaged with a range of partners to develop a new national commissioning quality standard to increase transparency, improve consistency, promote joint working and enhance accountability.
And we will be working with the Local Government Association to offer improvement support to local authorities, focusing on areas that have the worst outcomes.
Drug and alcohol treatment
The new investment in treatment will be the biggest ever. Its aim is to deliver a world-class treatment and recovery system and reduce drug related deaths and harms over the next 3 years.
This investment will be phased over the 3 year spending review period, with the biggest increases coming in the final year. It will also be targeted at the areas of greatest need first.
There will be an important emphasis on quality and part of this will be improving the skills of the workforce and making sure that local areas have the right range of different professionals involved in treatment. Integration with physical and mental health care, as well as housing, employment and recovery support will be all be important areas of focus.
Housing and employment support
For the first time we have a drug strategy that includes both expectations and funding for housing and employment support for drug users.
We know that where people have problems related to their housing situation, they are less likely to do well in treatment. Funding from the Department for Levelling Up, Housing and Communities (DLUHC) will provide more housing support to people in drug treatment. This will help them to remain in secure and safe housing, which will support their recovery. The funding is in addition to continued extra funding to help people who sleep rough (or who are at risk of sleeping rough) to access drug treatment.
We also want people with drug problems to have better employment opportunities, so we're working with the Department for Work and Pensions on a national roll-out of the IPS employment support approach, as well as peer support linked to Jobcentre Plus.
Continuity of care from prison
A big emphasis is being put on continuity of care for people leaving prison. We want to see offenders with drug problems engage with treatment in prison and then be supported into community treatment services when they're released.
We also expect to see more referrals into treatment from any point in the criminal justice system. This will include having specialist drug workers to support offenders, out of court disposals and community sentences with treatment requirements.
New and better ways of working
This is a cross-government strategy, with OHID playing a very important role in supporting local authorities, making it work and monitoring the outcomes. We have a great opportunity, as an organisation that works at a national and local level, to use existing partnerships to develop new working relationships that support the vision of a world class treatment system for people who use drugs and alcohol.
Work on the strategy will start as soon as possible as we have a huge investment over 3 years to deliver. It will need strong cooperative arrangements with local partners and across government. It will include new governance arrangements to assure us that the new money is being well spent. These arrangements will also help us support and challenge local areas to get the best outcomes for people with drug problems, their families and for the communities in which they live.
By having this ambitious long-term programme in place, backed by significant investment and putting individual people at the centre of everything we do, we can save lives, reduce harm, reduce crime and violence, and stop the revolving door in and out of prison.