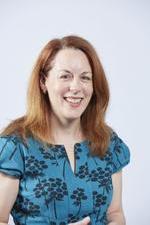 Carole Bingley, senior technical specialist at Reading Scientific Services Ltd (RSSL), explains how new UK legislation restricting the marketing of foods high in fat, salt and sugar (HFSS) could influence future product development.
New legislation governing the promotion and in-store placement of certain HFSS foods is expected to come into force in October this year. Targeting categories that are known to make a significant contribution to overall calorie intake, the policy uses the Department of Health nutrient profile model to calculate the status of individual products.

Those that fail to achieve the required score will be classified HFSS and subject to a number of restrictions designed to reduce their visibility - particularly among children. Pre-watershed TV advertising, buy-one-get-one-free offers, and prime promotional locations (in-store and online), are just some of the marketing tactics that will be off limits.

It's hoped the move - which is part of the UK Government's wider Childhood Obesity Strategy - will encourage people to make healthier food choices and, specifically, "help reduce children's sugar intakes."
Practical implications
Equally important is the fact that the legislation is driving many food companies to consider whether reformulating their HFSS products to take them out of scope is a viable option. But it's not an easy one.

Firstly, the way in which the HFSS scoring system has been set up deliberately prevents food companies simply adding positive nutrition, such as protein or fibre, in order to balance the bad. You have to bring down the saturated fat, salt and sugar content first. Although this rationale is certainly a win for consumer transparency, it does present a number of challenges for those tasked with reformulating these products.

This is because the targets of the HFSS legislation - saturated fat, salt and sugar - are responsible for delivering much of the taste, texture and flavour of many of the foods we enjoy. Not only that, these elements contribute to important functional characteristics that also play a major role in our overall eating experience. A biscuit that doesn't snap or a cake that fails to melt in the mouth are unlikely to impress consumers.

But it's not a question of simply replacing one ingredient with a 'healthier' alternative. Switching to a non-saturated fat, for example, often creates changes in flavour release and taste. And bear in mind that fat, salt and sugar often work in combination to create balance within a product, so it's not possible to look at just one aspect in isolation.

Wider issues that influence consumer purchase also need to be taken into account. Does the use of different ingredients conflict with clean label ambitions? Do they push up the cost of the product? And how will these changes be communicated to the consumer? Can you gradually reduce levels "by stealth" to encourage consumer acceptance? Or would a complete reformulation enable you to make other on-pack claims which may add to the product's appeal?

All of this needs to be addressed as part of any reformulation strategy and requires careful management. After all, achieving a healthier nutritional profile is of little benefit if no-one actually buys the product.
Inspiring innovation
Of course, there is another option. Food companies may decide that it makes more sense to create a completely new non-HFSS product. One that delivers a similar eating experience, but in no way attempts to match the original. It's an approach that would suit the confectionary or snacks categories, for example. And may well lead to greater creativity and innovation in food product development in general.
At the very least, the new HFSS legislation is expected to form a key part of New Product Development strategies going forward. Food companies will be reviewing their portfolios to see where they can make easy wins in terms of reformulation, with categories such as breakfast cereals and yogurts the most obvious targets. And it's more unlikely they will go to the trouble of launching a new product that would be subject to the HFSS restrictions.
That's not to say there won't be any new product introductions from established brands - despite their HFSS status. Don't forget, the new legislation is only a nudge tactic; designed to gently encourage healthier food choices rather than shout about it with on-pack labelling. The key point of difference, however, is that consumers will now have to make more of an effort to find them.