Guest blog: What mental health and resiliency means for healthcare workers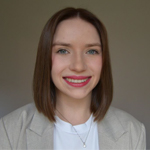 Hannah Bennett, Content Specialist for AddictionResource.net, outlines the importance of mental health provision for healthcare workers.
The COVID-19 pandemic brought on many unforseen problems across the world. Our health care workers took on a major physical and psychological toll in order to protect the public health and safety of their communities. COVID-19 increased the rist of substance abuse among essential workers, caregivers and other groups.
We view healthcare workers as resilient and tough, capable of handling high-stress situations, and for good reason. Our doctors, nurses, lab techs, and other essential healthcare professionals bear the weight of our physical ailments and worldwide viruses, providing quality treatment to millions of people so they can heal.
But that resiliency must stem from somewhere and we don't focus on the mental health of our healthcare professionals as often as we should. For healthcare workers, taking a break is not always an option. They may not have the luxury of a mental health day, a much-needed holiday, or an extended lunch break because they are occupied with tending to the needs of others.
Stress for Health Care Workers
Healthcare workers must undergo high levels of stress on a regular basis. It's one of the most hazardous environments a person could work in, given their exposure to dangerous materials and chemicals, viruses and diseases and other hazards. About 1,000 healthcare workers die each year from occupational HIV across the world, which is usually due to injuries from unsanitary needles.
Not only are our health care workers exposed to potentially life-threatening situations in their field, but they also endure long shifts, spend most of their days standing, do heavy lifting and more.
They also experience tragedy and heartbreak regularly, often delivering difficult news to loved ones and fighting to save the lives of those in a health emergency. Especially during the difficulties of COVID-19, healthcare workers have had to watch people suffer, make life and death decisions and quarantine themselves from their families. These factors can lead to loneliness, isolation, PTSD and much more.
One study found that health workers reported significantly greater pressure at work than their non-health-professional peers. Additionally, of the 1,176 employees surveyed, about one in 12 health workers had stress equal to people attending clinical psychology outpatient clinics.
Nurses reported the highest stress levels among health care workers and the lowest sickness absence rate. While these health professionals are dealing with mounting stress, they're not likely to take time off or use a sick day.
The onset of COVID-19 exacerbated these existing issues and introduced higher levels of burnout and mental illness.
Tips on Mental Health and Resiliency for Health Care Workers
Our healthcare workers are vital to the safety of our communities but their health must also be of high importance. There are ways we can better direct our energy and efforts towards impoving the mental health of healthcare workers.
The following list describes some ways healthcare professionals might be proactive in improving their mental health:
Get into counseling or explore teletherapy options offered through your health insurance provider.
Speak with management and leaders of the hospiral, doctor's office or other healthcare office you work at to discuss mental health issues and concerns among workers.
If possible, use sick leave and holiday time to allow for a mental break.
Take breaks at work: if you start to feel anxious or overwhelmed, take a walk around the building or the floor you're stationed at. Step out for a few moments and practice breathing exercises to refocus your mind and body.
Practice self-care at home by pursuing hobbies, finding relaxing activities to do alone or with others and disconnecting fully from work.
Recognise your own resilience: after a traumatic experience or difficult day in the healthcare field, recognise the power in your resilience and your ability to continue to serve your community.
How We Can Make Systematic Changes to Promote Mental Health
Addressing mental health at the individual level is important but we must also take the time to refocus the efforts of the current systems in place.
Here are a few ways our universities, organisations and leaders can provide more support for healthcare workers:
Act as an example: the leaders and managers of health care organisations can create positive change by showing their workers that they can be open, vulnerable and reach out for help. This will encourage health care workers to do the same.
Provide free outlets: healthcare workers need therapists, peer support programmes and other outlets to support healthy processing and develop new coping tools.
Have psychological interventions: interventions to address stress management, depression, burnout and other important topics can help to alleviate some of the issues healthcare workers deal with.
Provide information on telemedecine and teletherapy: healthcare workers spend most of their days in hospitals and clinics. They need resources that are accessible from their homes so they can optimise their time and keep themselves safe.
Incorporate healthy practices in the workplace: workplaces can host meetings and workshops centred on mindfulness, stress management, self-care and more.
A shift in focus: our systems of healthcare must be less focussed on economic gain and more focused on the individual needs of clients and workers to promote better health.
Eliminate the stigma: healthcare organisations can address the stigmatised culture of mental health within health facilities and invite workers to challenge this stigma by speaking out about these issues.
Pivot future practices: organisations and leaders can create better processes by listening to healthcare workers and addressing issues that have come up during the pandemic. Only then can we recognise what's not working and implement systematic changes.
Currently the NHS has a number of mental health supports for those who need it. Mental health and wellbeing hubs are available in multiple locations, including the Midlands, London and Yorkshire.
These hubs are designed to provide access to free, evidence-based mental health services and support as well as referrals to local services such as therapy and counseling.
Supporting the Mental Health of Healthcare Workers
Despite everything that healthcare workers go through - grief, disappointment, mental illness - they continue to strive towards innovations in public health. These workers are the definition of resiliency: strength in the face of hardship and loss. They go where others are ill-equipped to go and offer medical assistance in all circumstances.
Resilience means building a strong support system, having an attitude of optimism and knowing when it's time to ask for help.
Though the importance of health care workers' mental health can at times be lost or hidden, it's never too late to implement new strategies for improved mental health. With the support of loved ones, health care leadership and other groups, healthcare workers can get better help.