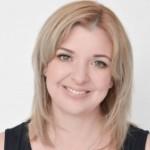 Vicki is an assessor for this year's Health and Wellbeing Awards and was part of the team that won the Children & Young People Award (now the Health at Every Age Award) in 2018.
How did it feel to win a Health and Wellbeing Award?
Winning an RSPH Health and Wellbeing Award was incredible! Our team worked hard and to have this recognised by receiving an RSPH award really boosted morale. The calibre of organisations that were in the final was outstanding and to see our work alongside such inspiring projects reminded us of how well we are doing. I think you lose sight of that sometimes when you are so focused on delivering services.
How did winning an award support your health and wellbeing programmes?
The award supported us in sharing our work on a wider scale. We were able to develop press releases that were of national interest and enquiries around our work increased. The award also helped to strengthen confidence in our work with funders and has contributed towards our significant growth over the last year.
What made you want to be an assessor for this year's Health and Wellbeing Awards?
I was delighted to be invited to be an assessor for the awards. It provides me with the opportunity to give something back to the sector. I also love reading all the entries - there is so much inspirational work going on across the country.
What are you hoping to get out of being an assessor for this year's awards?
Being an assessor allows me the opportunity to network with other assessors, something that is always interesting. I'm hoping to extend my network and to find out about organisations that are doing work that I may be unaware of.
What are you hoping to see from the Health and Wellbeing Awards applications?
I'm looking for innovation, I love creative approaches to problem solving. I'm also keen to see that impact is measured and there is an evidence-base for the work.
What does good health and wellbeing mean to you and how do you look after your own health and wellbeing?
Good health and wellbeing means taking care of myself so that I'm able to care for others, whether that is in my work or home life. I look after my own health and wellbeing by exercising; I have sessions three times a week in the gym with a trainer. I need to do this as if I'm not monitored I will make excuses and not attend even though I do enjoy it!
I go for walks with my dogs in the countryside and prioritise my sleep. I am in the perfect job as I love sleep and know the importance of adequate sleep so I can meet my full potential.