Taking part in the MECC for mental health training programme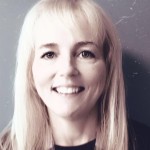 Vicky Brand, Oral Health Improvement Manager within Manchester NHS Foundation Trust tells us about her experience of being part of the MECC for mental health training programme.
I work for Health Education England (HEE) Northwest one day a week and the MECC for mental health training was a programme that HEE wanted to be instrumental in helping develop and launch. When I was asked to become a MECC for Mental Health Trainer I jumped at the chance as I've encountered how mental health can have an impact on an individual and their family.
Many staff members from the Community Dental Service were asked to work on the frontline during the pandemic. This had an impact on the mental health of so many members of the service and I wanted to support my dentistry colleagues through training them to become MECC for Mental Health Champions as this will benefit both staff and patients visiting a dentist.
It is a priority in the NHS people's plan 20/21 to support the health and wellbeing of staff and as part of this work, HEE investigated the impact COVID-19 has had on the dental workforce's health and wellbeing. A survey found that 60% of the dental workforce said their mental health had been affected and 74% had not received any support.
I was fortunate enough to be part of the MECC for mental health pilot training that RSPH designed and delivered. I found the three training sessions so inspiring. They have given me the confidence to start a conversation around mental health with work colleagues, family and friends. I am really looking forward to starting the training for our mental health champions working in dental practices across the Northwest and we are planning to deliver 10 training programmes with 20 attendees over a period of six months.
This programme will have a huge impact on the mental health of the dental workforce, as there are so many challenges dental care professional face on both a professional and personal basis. It will acknowledge that it's okay to ask for help and know that support is there when they need it. It will also enable dental staff to recognise when somebody is struggling and know what to do to support them and the resources that are available. I think for too long in this profession, mental health has been swept under the carpet because of bravado and a lack of acknowledgement and I am sure that the MECC for mental health training programme will help to change this.