Salmonella: Facts and Prevention Strategies
Salmonella: Facts and Prevention Strategies Online Course
Our Online Learning course covers the essentials of Salmonella Prevention - helping you keep the food you prepare and serve for others as safe as possible.
---
---
There are frequently scare stories that crop up about foods that can cause Salmonella and how widespread outbreaks of this type of food poisoning are. Although most people who catch it recover in a few days, for those with weaker immune systems like children or older people, catching the disease can cause more serious symptoms.
Most cases of Salmonella can be prevented by knowing best practice food hygiene and understanding how people catch the disease. This Online Learning course shows you how to understand and prevent Salmonella. It covers four important areas of Salmonella prevention including symptoms and treatment, the different prevention schemes and how to avoid it spreading. It's an essential course if you work with food intended for others to eat or are in a profession like environmental health.
---
Sign up to RSPH Learn
Register your My RSPH account to purchase your course and access RSPH Learn.
---
Aims of the Course
The Salmonella: Facts and Prevention Strategies Online Learning course will equip you with all the information you need to prevent this type of food poisoning. This includes knowing how to confidently prepare and serve food for others to the highest standard. By the end of the course you will have learnt how the bacteria spreads, looks at the different sources of contamination and how to control an outbreak if one unfortunately occurs.
---
Who is the Course aimed at?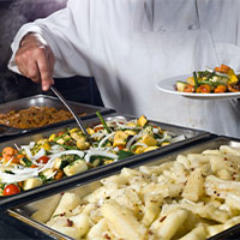 The Salmonella: Facts and Prevention Strategies Online Learning course is ideal for anyone who has a role in keeping people safe from food poisoning. Whether you work in a café and frequently cook people eggs for breakfast or are have a role in health and safety and are responsible for making sure kitchens are spotless, this course will give you the information you need to make sure your food stays Salmonella-free.
In addition to kitchen staff and chefs, the course is also ideal for you if you work in kitchens where food is served to potentially vulnerable people like hospital chefs or child care nurseries.
---
How much does the Course Cost?
All our online courses are priced competitively and offer great value-for-money. We offer RSPH Associate Membership at a reduced rate when purchased alongside this course, representing a saving of £45. The cost of the Salmonella: Facts and Prevention Strategies eLearning Courses, depends on whether you select the Course Only or the Course + Membership bundle. And how many courses you intend to buy (see Volume Discount below):
---
Course only: £20 (ex VAT) each
Course + membership: £50 (ex VAT) each.
---
How do you access the Course? And how long does it take to complete?
All course materials are accessed through our interactive eLearning Platform (you need to be connected to the internet). You can purchase the course by visiting our Learning Catalogue in My RSPH. If you do not have an account you must first register here. You can buy a course for yourself, or multiple to assign to other learners. If you are buying a course for yourself, you should tick the 'assign course to yourself' box at the check-out.
The course topics are split out, with Revision Quizzes to test your knowledge, as you work through the modules. It can be paused and restarted whenever you like - and there's no looming deadline that you need to worry about. The entire course involves up to three hours of study. On successful completion, you'll receive an RSPH CPD Completion Certificate and three CPD points.
---
24/7 Access via the RSPH Learn LMS
All RSPH online courses are accessed through RSPH Learn, our online learning platform, which can be used across all devices.
---
Course Contents
The course is split into the four key sections - with interactive elements to maintain your attention and make learning easier. At the end of each section, you'll find a Revision Quiz to help boost your learning.
PART 1: What is Salmonella?
Although Salmonella is one of the most common forms of food poisoning, most people are unaware of the basics of how the diseases is caught and how it can be prevented. This topic introduces learners to the bacteria, including information on its distribution and prevalence, both globally and within the UK.
PART 2: Infection
The second topic explores contamination, symptoms and treatment of illnesses caused by Salmonella. There is an introduction to the different types of Salmonellosis, and the potential long-term complications associated with catching the disease.
PART 3: Prevention
The third topic covers Salmonella in UK eggs and the British Lion Code of Practice. This is a national-scale prevention scheme which was implemented in 1998; one of many schemes developed over the years to keep people safe. Learners will also gain knowledge on the four C's of food hygiene and local-scale prevention schemes.
PART 4: Outbreaks and advice to the public
In the fourth (and final!) module, learners will gain an understanding of the advice that is now given to the public on how to avoid Salmonella. It also covers recent outbreaks that have occurred due to travel-associated infection and how these were dealt with.
---
Certification