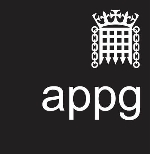 Building on the findings of the #StatusofMind report by RSPH, the All-Party Parliamentary Group (APPG) on Social Media was established in March 2018.
The group's purpose is to drive policy change that mitigates the negatives and maximises the positives of social media for young people. In July 2020, responsibility for the APPG was passed from RSPH to the UK Safer Internet Centre.
In 2019, the APPG on Social Media has published its report on the Group's Inquiry, #NewFilters to manage the impact of social media on young people's mental health and wellbeing. This is the first national Inquiry specifically examining the impact of social media on the mental health and wellbeing of young people, which ran from April 2018 to January 2019.
The report explores the positive and negative health impacts of social media, as well as putting forward recommendations to protect young social media users from potential health harms.
The APPG has put forward a number of policy recommendations, including:
Establish a duty of care on all social media companies with registered UK users aged 24 and under in the form of a statutory code of conduct, with Ofcom to act as regulator
Create a Social Media Health Alliance, funded by a 0.5% levy on the profits of social media companies, to fund research, educational initiatives and establish clearer guidance for the public
Review whether the "addictive" nature of social media is sufficient for official disease classification
Urgently commission robust, longitudinal research, into understanding the extent to which the impact of social media on young people's mental health and wellbeing is one of cause or correlation
Secretariat functions are provided by RSPH. If you would like to be informed of the next meeting or would like more information on how you can get involved please email Niamh McDade. Find out more about the terms of reference here.
This is not an official website of the House of Commons or the House of Lords. It has not been approved by either House or its committees. AII-Party Parliamentary Groups are informal groups of Members of both Houses with a common interest in particular issues. The views expressed in these webpages are those of the group.
View archived material relating to the APPG.